During the election, Michelle Obama was accused of being an angry black woman, hating "whitey," and possessing "angry eyebrows." So when USA Today published poll findings that Michelle is now the more popular Obama, I thought: you damn right!
A USA TODAY/Gallup Poll taken in the past week shows a surge in positive views of the first lady over the past year even as her husband's ratings have eroded. As the anniversary of the presidential election approaches, Michelle Obama is viewed more favorably than her husband, and her standing is 19 percentage points higher than Vice President Biden's.
Now, this poll isn't the greatest - there were about 1,500 people polled, mostly white and mostly black. I'm also a little skeptical as to why Michelle is suddenly embraced. Check out this comment from a survey participant:
"She has conducted herself as an educated, sensitive, down-to-earth woman - not a black woman, a woman - like when she does the gardening (to encourage healthful eating) and taking care of the family," including daughters Malia and Sasha, says Rosemarie Tate, 55, of West Hartford, Conn. "Those are values that everybody shares," says the registered dietician, who was among those called in the survey.
G/O Media may get a commission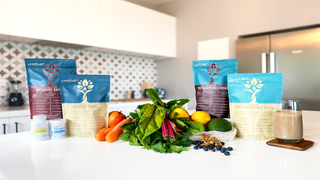 Sigh. But whatever, I'm going to celebrate. Because when I saw yesterday's pictures of Michelle pop up, I realized our first lady is brilliant, fly...and she can hula hoop and double dutch!
Fuck Barbie. When I grow up, I want to be Michelle Obama.
First Lady More Popular Than President [USA Today]
Earlier: Calling Michelle Obama An Angry Black Woman Makes Black Women Angry
Brow Beaten