Detroit-based startup Picket Report, "a new online research tool that helps homebuyers find their perfect neighborhood," is perfect for those whose idea of the "perfect neighborhood" means no scary poor people. Curbed got some screencaps of the website's "Struggling Societies" feature, which seems to have been deleted sometime today — we can't imagine why!
The tab originally let users know if their potential neighbors are likely to be an "economically challenged mix of singles, divorced and widowed individuals in smaller cities and urban areas looking to make ends meet."
When Curbed put in America's poorest zipcode, Detroit's 48208, this is what came up:
Soul Survivors: "Older, down-scale African-Americans singles and single parents established in modest urban homes."

Hard Times: "Older, down-scale and ethnically-diverse singles typically concentrated in inner-city apartments."
Soulful Spenders: "Upper middle-class African-American couples and families living in the expanding suburbs."

Ciudad Strivers: "Mid-scale Hispanic families and single parents in gateway communities." (The best part about this one is that, as you can see from the screencap, they originally spelled "Ciudad" incorrectly. Guess they're not living in a "gateway community" next to a Mid-scale" Hispanic family! According to Curbed, they fixed the typo before they decided to delete the entire feature.)

Rolling The Dice: "Middle-aged, mid-scale income singles and divorced individuals in secondary cities."
G/O Media may get a commission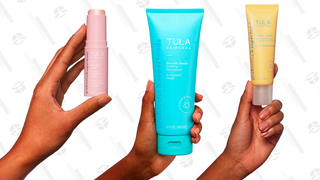 But in wealthy Bloomfield Hills, you can find:
Silver Sophisticates: "Mature, upscale couples and singles in suburban homes."

American Royalty: "Wealthy, influential and successful couples and families living in prestigious suburbs."

Full Pockets, Empty Nests: "Empty-nesting, upper middle-class households with discretionary income living sophisticated lifestyles."
And, obviously, no non-white people!
via the MLive, we hear Picket Report also offered:
"Asian Achievers" ("Affluent, mainly Asian couples and families enjoying dynamic lifestyles in metro areas"), "Latin Flair" ("Conventional Hispanic Gen X families located in selected in coastal city homes") [and] "Hispanic Harmony" ("Middle-class Hispanic families living lively lifestyles in city-centric neighborhoods")
So, next time you move into a new neighborhood and want to make friends, make sure to call that single Hispanic mother a "Ciudad Striver," or tell that middle-aged divorcee that he's "rolling the dice" by um, not being married? And try to get in with those "Asian Achievers," their "dynamic lifestyles" sound like A BLAST.
When we called Picket Report to ask why they deleted the feature, they told us to email someone from their parent site, Quicken Loans, who has yet to respond. We'll update if they do.
Picket Report Will Pick Out Social Pariahs And Ethnic Groups While Finding You the Perfect Neighborhood [Curbed]