Two of these photos show a 19-year-old Claudia Schiffer posing for Ellen von Unwerth for her first Guess campaign. The other shows a 41-year-old Claudia Schiffer posing for Ellen von Unwerth for her latest Guess campaign. Do you think she bathes in asses' milk, or just the blood of imported, fair-trade virgins? [WWD]
---
Joan Smalls made the cover of Vogue Australia. [DS]
---
G/O Media may get a commission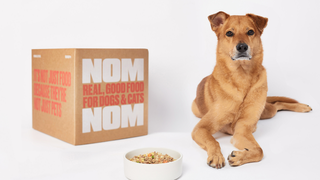 T editor Sally Singer designed five manicures. This, "Taxi Driver Seat Nails," she says she did because she liked "those strange, matte textures like the wooden beaded coverings on New York taxi driver's seats. This would look good with Burberry's spring collection." [Nowness]
---
Fashion psychologist Dr. Jennifer Baumgartner — no relation to Jennifer Baumgardner, the feminist writer — examines clients' shopping behavior, ways of dressing, and ways of storing their clothes for insight into their psyches. And sometimes she feels so alone:

"There's are plenty of stylists, coaches and image consultants who look at how the external influences the internal. But very few are looking at it in reverse: here's the external, now let's figure out what's going on internally. There are people who look at the psychology of fashion and style from a sociological perspective — for instance, women's dress trends from the Victorian era with all of the cinched waists — but not using an approach like mine."

[DFR]

Marc Jacobs is launching a new perfume this August called Marc Jacobs Dot. [WWD]

Joseph Altuzarra confirmed he is doing a collaboration with J. Crew, which he says should be "out in a few weeks." The company has not commented. [Fashionista]

Ferragamo hosted a VIP party at the Louvre, where the company is sponsoring a Leonardo Da Vinci show. Hilary Swank and Ferrucio Ferragamo posed for "countless" flash photos in front of the Mona Lisa and the Virgin and Child With Saint Anne, another 16th Century masterpiece. Meanwhile, all the art conservators in the surrounding area wailed and gnashed their teeth. [WWD]

This may shock you, but Stefano Pilati says Tom Ford is kinda cocky. Yes, you read that right — this guy has a bit of an ego. "Tom has such self-confidence that you can really absorb it," says the recently deposed Yves Saint Laurent designer. "He definitely has enough for everybody around him." At a public talk, Pilati wouldn't be drawn on his departure from YSL, except to say that he had no regrets about his time at the house. [FashionEtc]

Dov Charney renewed his contract as C.E.O. of American Apparel for another three years. For his services, he will earn a base salary of $800,000, plus bonuses if the company performs well. Or at least doesn't go bankrupt. [WWD]

Street style photographer and noted shoe aficionado Tommy Ton says that last season at the shows, he noticed that "even the establishment is embracing comfortable footwear." [Exposed Zippers]

Ivanka Trump is staging her first-ever fashion show tonight at Lord & Taylor in New York. Trump has licenses for ready-to-wear, accessories, and shoes, and says that perfume and sunglass licenses will be announced soon. Her business, exclusive of the fine jewelry line she launched four years ago, is projected to do $230 million in retail sales this year. [WWD]

Dolce & Gabbana has been waging a legal battle against a South African jewelry store named Dolce & Banana for the past six years. The store agreed to change its name to "... & Banana," but the Italian brand still wants compensation for its legal costs. [IOL News]

Versace became profitable again in 2011. The company — which experienced severe financial trouble in 2009 at the height of the recession, and had to undergo restructuring — announced 2011's earnings before interest, taxation, depreciation, and amortization of $53.8 million. Total retail sales grew 17.3%, to $224.7 million. Wholesale rose 22.5%, to $198.2 million. [WWD]

Garance Doré found the Vogue article by Dara-Lynn Weiss — the socialite who yanked food from her 7-year-old's hands and shamed her for eating at birthday parties — troubling. Doré ties it in to her observations about the "obsessive relationship" that some New York women — particularly high-status women who work in or around the fashion industry — have with food. Since moving here from Paris, Doré writes,

I ended up realizing that a lot of women are dieting most of the year, without really saying or even being conscious of it. And for a certain number of them, it starts to blur the lines with a perpetual anorexia, a somewhat not very healthy juggle between fasting, juicing and green tea. I wonder what the result will be after yeaaaaaars of that "good" malnutrition....The article in Vogue, through the voice of the mother, Dara-Lynn Weiss, gives voice to some of these behaviors.

Doré says that she finds Weiss's account "pretty scary" and "not a life lesson." But she also says, "I find it good that Vogue, through that testimony, breaks the silence of one of those 'normal' women that life with a food disorder all their life." Is there really a "silence" around women's food issues? We've never noticed any signs that dieting — even constant, near-obsessive dieting — is problematized in mainstream society or media. [Garance Doré]

Congress is holding hearings on whether the FDA will be allowed to regulate the safety of personal-care products, including cosmetics, shampoo, toothpaste, and even some over-the-counter drugs. Americans spend around $60 billion on personal-care products each year, and many of them are not independently tested for the safety of their ingredients. [WWD]

Dorino Della Valle, who founded the shoe company that would become Tod's, has died. He was 87. [WWD]

PVH, the parent company of Calvin Klein and Tommy Hilfiger, raised its full-year guidance after a solid quarter largely driven by sales of those brands. During the quarter, net income rose 55.7%, to $81.2 million, and revenues at Calvin and Tommy rose by double-digits on the same period last year. [WWD]

And now, a moment with Alber Elbaz, who recently fêted ten years of designing for Lanvin, during which time he reinvigorated the once-moribund house and earned acclaim from customers and critics alike. Style.com's magazine followed Elbaz through the process of putting together his most recent collection. Just after the show, these were his impressions of how things went:

"I do not believe in myself. I had this anxiety attack last night before the show, after the rehearsal. I almost fainted. I hated everything. I closed the door and I was miserable. I did not want to sing. All of a sudden everything seemed wrong. I did not know whether it was right to end this way. I was so unhappy about everything. Even when I look at it now, from the perspective of 12 hours, I still don't like it."

But:

"The fact that I don't like it, that I can only see the mistakes, how it could be better, that is the only reason I go into the studio the next day."