A Pennsylvania pharmacist has been convicted under the Abortion Control Act after he gave a woman an abortifacient against her will. Authorities faced a particular problem in convicting Orbin Tercero: His victim has since married him and is pregnant again.
Although press reports are unclear on this point, presumably it was the woman herself who initially brought the case against Tercero, who was engaged to another woman at the time that he gave her the drug without her knowledge. "She advised us that she no longer wished to cooperate with the prosecution and wanted it terminated," said a release from Bradford County District Attorney Dan Barrett. "She could be compelled to testify or the Commonwealth could use her prior testimony, but her attitude might have an impact on the case."
She was about 13 weeks pregnant, according to the criminal complaint, and though the two discussed using the drug, the woman said at the time that she wanted to have a surgical abortion. She then decided she wanted to carry to term. Also, according to the DA, "Tercero also admitted destroying a pill that his victim found." Now his lawyer says she was never officially diagnosed as pregnant, which didn't end up holding water.
The Abortion Control Act mandates that all abortions be performed by a physician and doesn't require questions of consent for conviction. Although medication abortions are only administered by a doctor, the prescription drug Cytotec, which contains misoprostol, can cause miscarriage. It's prescribed to prevent stomach ulcers, and pharmacists have strict instructions to make sure that anyone taking it is not pregnant or is planning on becoming so. That's what Tercero used on his victim, according to reports. He could serve up to 9 months years in prison.
Said the DA, "The right-to-lifers, to them it is a crime, ... and to the right-to-choose people, to them it is a crime... There's just no politics at all in it." We agree with him in the sense that a woman's choice to be pregnant or not be pregnant is up to her; if only that hadn't been rendered entirely political in itself.
G/O Media may get a commission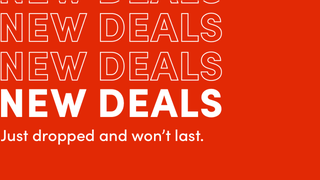 Up to 70% off
Wayfair - Cyber Week Deals
Pharmacist Pleads Guilty To Abortion Charges [The Daily Review]
Former Southern Tier Man Pleads Guilty To Drugging Girlfriend Causing Abortion [Star Gazette]