In a new interview, Perez Hilton reveals that despite his success, he yearns to hear the pitter-patter of little feet...running to tell Daddy they've found a shot of Miley Cyrus just begging to have a penis drawn on it?
Perez tells Latina magazine:
My clock is ticking. I definitely feel open and deserving of a quality relationship. And I also really want to have kids. I don't necessarily need a partner for that; I can do that on my own.

Adopting is great, but I want to have my own biological children. I guess that's where the Latino in me comes out.

When you have worked so hard for so long, your priorities shift. I think there are more important things in life than what you do for a living.
While we don't want to criticize Perez's perfectly natural desire for children and a loving relationship, we don't think "biological clock" means what he thinks it does. At 32, a female celebrity may have to consider the fact that she only has about another decade to have a biological baby before Star starts publishing stories about how sad and lonely she is and musing about the burrito in her belly making her "baby dreams" come true. Perez should buck up — he still has practically the rest of his life to father a child!
Though we know what he's getting at. We can attest to the fact that supervising anonymous underlings blogging can be tough work, and eventually you realize there are more important things in life than making fun of Khloe Kardashian. To Perez, we say mazel tov. May you someday be blessed with angel as talented at MS Paint as you are.
G/O Media may get a commission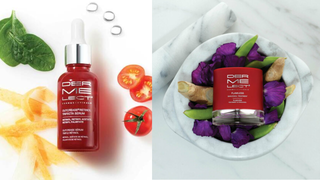 Save $19
Retinol Renewal Kit