Paula Deen, the erstwhile TV chef and shiller of fine Teflon goods, finally had a good weekend since all that unpleasantness back at the beginning of the summer, thanks to the tolerance folks in Texas have for celebrity racism.
Deen made her first public appearance since her public-apology meltdown, telling a cheering — cheering — crowd of 1,500 people gathered for the Metropolitan Cooking & Entertainment Show at Reliant Center in Houston, "I've said all along that the one place I'd want to make my first step back out is Texas. Y'all's hearts are as big as your state." Uh-huh. I'm sure it's that famous Texan magnanimity and not, say, the permissive attitudes towards racism that some people at the show demonstrated with gems like this:
When I first heard about it, my feeling was, she got caught. Just about everyone I know has used the word. At least she was honest about it.
Progress, y'all! [Houston Chronicle, TMZ]
G/O Media may get a commission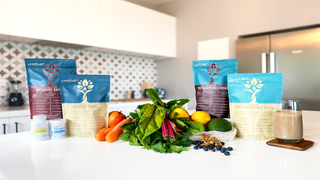 Image via AP, Andy Newman