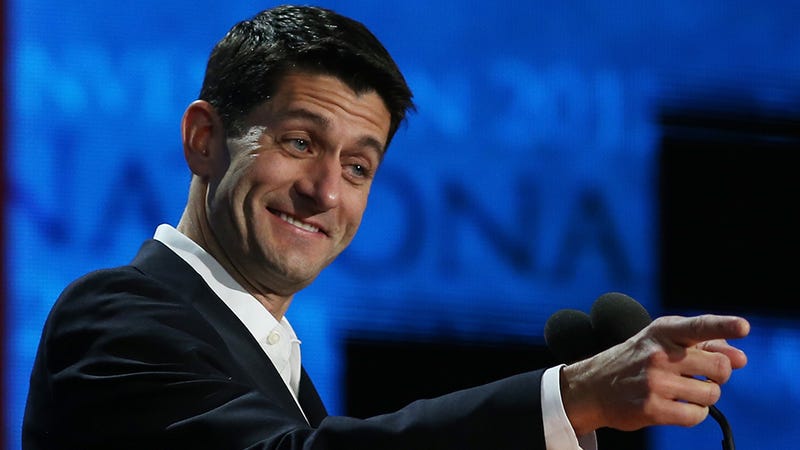 Important discovery! We've found Vice-Presidential Nominee Paul Ryan's black ex girlfriend. Importanter discovery! She's an Obama supporter.
Deneeta Pope is now a 40-year-old married Chicagoan, but twentysomething years ago, she was Paul Ryan's college steady. The two met while attending Miami University of Ohio, where Pope was a cheerleader and Ryan was a political science major. Tale as old as time.
According to the Daily Mail (leave it to the Paper of Wreckord to track down a Vice Presidential candidate's ex girlfriend), Pope says that Ryan is "a really nice guy." The real estate agent gave $2,000 to Ryan's Congressional campaigns, but during the last election cycle donated several times to the Obama campaign.
Pope was dragged onto the national stage when Ryan remarked that he was sensitive to race issues because his college ex girlfriend was black.
Well thank fucking goodness that's settled.