Following the brutal and fatal gang rape in New Delhi that shocked India and the world, the radical Hindu nationalist party Shiv Sena claims to have distributed 21,000 knives with three-inch blades to women in Mumbai and the surrounding areas. It plans to give out a total of 100,000 knives.
The right wing radical party is speaking out of both sides of its mouth, claiming that the knives are symbolic while at the same time encouraging women to use them. Shiv Sena spokesman Rahul Narvekar, for instance, said, "This is a symbolic gesture," and added that a knife shorter than six inches in length does not fit the definition of a weapon. At the same time, Ajay Chaudhari, who runs the knife campaign, is quoted as saying, "Don't be afraid of using this knife if someone attacks you." The party has also handed out small bags of chilli powder, which women could throw into would-be rapists' eyes "to pass a signal" to "anti-social elements and perpetrators of crime against women that women are empowered and they can take care of themselves."
Since the attack, more women are taking up self-defense classes and carrying pepper spray. And a government commission set up to recommend revisions to India's sex crime laws this week said women who kill an attacker during a attempted rape should be able to plead self-defense. Surely women who kill rapists in self defense should be able to legally claim self-defense, and this is a good first step.
But the war against a systemic culture of rape and impunity can't be fought with knives and chilli powder. Parties would do better to organize for real and effective change and transformation.
G/O Media may get a commission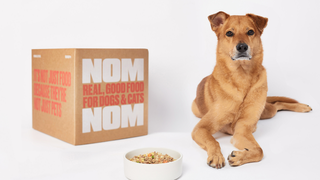 Indian women given kitchen knives and chili powder to protect against rape [The Telegraph]
Challenging India's rape culture [The Hindu]
Image via hjschneider/Shutterstock