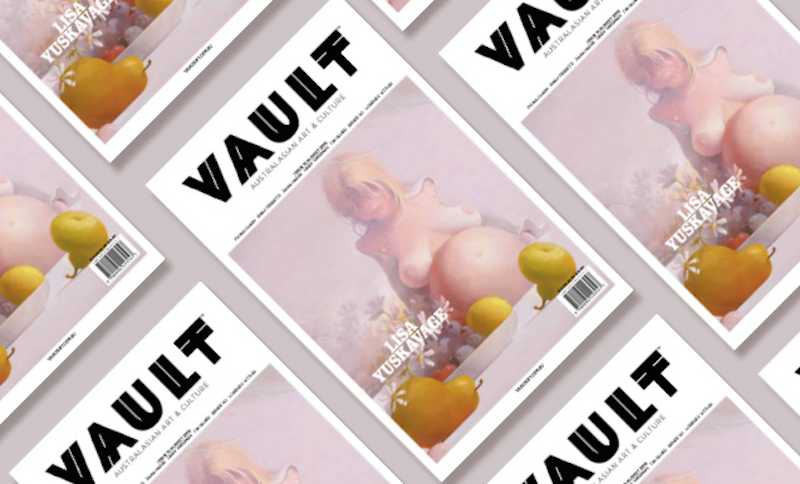 Lisa Yuskavage is known for paintings of women that evoke the "bombshell physicality [that] cloaks the tawdry thrill of finding an old Penthouse ... in the quasi-spiritual glow of a Renaissance fresco," according to Vault magazine's Neha Kale. She also shows the nips, and nips by women or on women are still frequently a big no-no.

The distributor for Vault, Gordon and Gotch, demanded that Yuskavage's painting "Brood," which was featured on their most recent cover, be censored before distribution to news agents in Australia. The company only commented on the decision to Books and Arts, saying "it did not have much choice and was following regulations." They don't say anything about how those yellow dots make the image look more pornographic, but they kinda do.
Kale sees the situation differently, suggesting that since the female nude takes up a huge space in art history, it's a big weird that we're only allowed female nipples when they're painted by men.
'It's a painting that shows a pregnant woman with her breasts exposed in relation to a selection of fruit, painted in these pastel tones. It's a layered, interesting painting,' she says.

'We so rarely get to see representations of femininity painted by female painters, and I think it was really important for our readers to be exposed to that.'

'I just hope that it makes people question why we police some female bodies and some representations of femininity over others and whether we need to be asking broader questions about why we do this.'
Kale says she ultimately caved to the censorship because of publication deadlines. Copies that went to galleries or other artsy spots remained uncensored. The dangerous female nipple remains partially subdued.