120 people, including 104 donors to Bernie Sanders' campaign, have sued embattled Democratic National Committee chair Debbie Wasserman Schultz and the DNC for fraud, negligent misrepresentation, and breach of fiduciary duty, among other claims, alleging that Wasserman Schultz favored Hillary Clinton and misled DNC and Sanders donors into believing she was impartial.
Emphasizing that the DNC chair is expected to "exercise impartiality and even handedness" by Democratic Party bylaws, the lawsuit cites documents recently released by hacker "Guccifer 2.0," which included an opposition research file on Donald Trump, information on Democratic Party donors, and a document that suggests an early assumption (circa May 2015) that Hillary Clinton would be the Democratic nominee. (The author of the document is unknown.)
"The DNC Memo presents, 'a suggested strategy for positioning and public messaging around the 2016 Republican presidential field.' It states that, 'Our goals in the coming months will be to frame the Republican field and the eventual nominee early and to provide a contrast between the GOP field and HRC,'" the lawsuit reads.
Despite there being every indication that the 2016 Democratic primary would be contested by multiple candidates, including Sanders, the DNC Memo makes no mention of any Democratic candidate except Clinton, and builds the DNC's election strategy on the assumption that Clinton will be the nominee, with no doubts attached.
Wasserman Schultz has been a target of the Sanders campaign and his supporters for quite some time now over issues like too few Democratic debates—seen by many as a deliberate attempt to help Clinton—and her support for closed primaries (which tend to favor Clinton), with tensions rising significantly over the past few months. Recently, Sanders called for her replacement as DNC Chair and is backing her Democratic primary opponent, law professor Tim Canova.
The lawsuit requests class action status and a jury trial. The DNC declined to comment to the Broward-Palm Beach New Times; we've reached out to Rep. Wasserman Schultz's office for comment and will update if we receive a response.
G/O Media may get a commission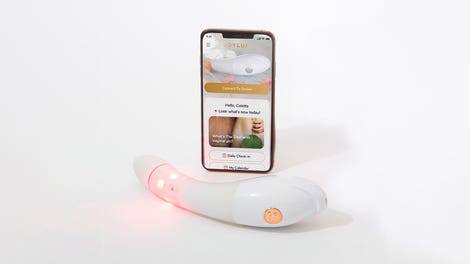 $50 Off
Joylux vFit Gold Device
UPDATE: A senior DNC official declined to speak on the record, but pointed us to a comment they provided to the media last week in the aftermath of the hack:
"Our experts are confident in their assessment that the Russian government hackers were the actors responsible for the breach detected in April, and we believe that the subsequent release and the claims around it may be a part of a disinformation campaign by the Russians. We've deployed the recommended technology so that today our systems are secure thanks to a swift response to that attack and we will continue to monitor our systems closely."
---
Image via Associated Press.