Pretty darn horrid, in fact.

Let's start with what's sure to be a controversial pan: Dame Helen, in what to me looks rather more mumsy than is her wont. And in Vivienne Westwood, less!


Rather less questionable? Rita Wilson's exercise in maximalism.


G/O Media may get a commission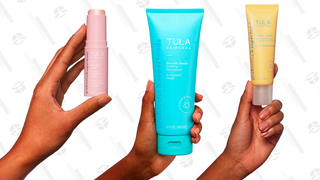 And I don't know if it's better to think that Emma Stone worked with a stylist...or not.


Can we all applaud Cate Blanchett for taking an all-too-rare Oscar risk, while still admitting this Givenchy couture is just awkward-looking?


Another swing and a miss? Nicole's aggressive Dior.


Okay, from certain angles Anne Hathaway's Valentino is stunning indeed. From others, there's a distinctive "tumor-ish" look to it — never a good thing.


Speaking of gratuitous fabrication! Naomi Watts' Chanel.


And also in the Black Swan camp, this Cruella DeVille-ish turn from Sharon Stone.


And this immense Charles James is not the most flattering look we've ever seen on Marisa Tomei.


By far the most epidemic trend was the "sheer black" thing, which came in many unfortunate forms. Exhibit A: Sofia Vergara.


Jena Malone.


A Kiss of the Spider Woman-inspired Madonna.


Eva Mendes.


A 60's-inflected — not in the good way — Zooey Deschanel.


Jessica Szohr, apparently dressed by Pretty in Pink's Andy.


By now you've probably seen Melissa Leo's infamous killer doily attack.


And in Dolce and Gabbana, I think Scarlett sells herself short in this too-revealing bow to the odious lacy tyranny of 2011.