The Oscars continued their love for actresses under 18, including Hailee Steinfeld this year. The Kids Are All Right and Winter's Bone nominations prevented the lineup from being all-male. Also, by our count, these are the whitest Oscars since 2000.
Last year's Oscars may have been unusual, demographically speaking, what with Kathryn Bigelow as the popular and critical choice for director, and (relatively) many actors and producers of color represented in films like Precious, The Blind Side and Invictus. The years before them usually saw at least one black actor or actress nominated — Taraji P. Henson and Viola Davis in 2008, Ruby Dee in 2007, various Dreamgirls nominations, plus Will Smith and Forest Whitaker in 2006, Terence Howard in 2005, and so on. According to this chart, the last year no black actors were nominated was 2000. (There were no directing, producing, or writing nominations that year, either, though there was one for best documentary short. Historically, most of the nominations have been in acting.)
Two films that did surprisingly well given their momentum so far were The Kids Are All Right and Winter's Bone, both of which have the rare facet of having been directed by women, neither of whom were nominated in the directing category. But they both got Best Picture nominations (though The Social Network and The King's Speech are the favorites) and Debra Granik and Lisa Cholodenko's presences in each of the screenwriting categories are the only departure from an exclusively male lineup. A Better World, a Danish film directed by a woman that won The Golden Globe, is nominated for the Oscar.
Hailee Steinfeld, widely lauded for her performance in True Grit, joins a long Oscar tradition of nominating actresses under 18, often playing plucky roles — four times as often as actors under 18. The youngest-ever female Oscar winner was Tatum O'Neal at 10 years old; the youngest-ever male was Timothy Hutton at 20. Insert your own ingenue/wunderkind breakdown here. In the best actress category, Natalie Portman is still the odds-on choice — sorry, Annette Bening, who has been nominated four times but never won.
G/O Media may get a commission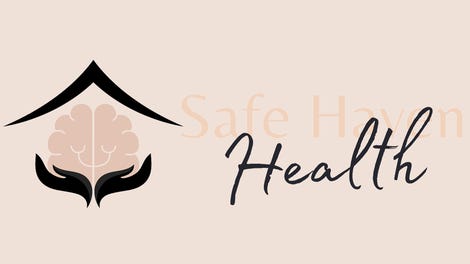 Addiction counseling
Safe Haven Health
Jeremy Renner and Jeff Bridges are both nominated for the second year in a row; Renner lost to Bridges last year in the Best Actor category, and now Renner is in the Best Supporting Actor category for The Town and Bridges is nominated for Best Actor again, for True Grit. (Also, no Timberlake? Hmm.) Still, the nominated actor to watch that night will obviously be James Franco, who is nominated for 127 Hours and is hosting.
He was on Today this morning good-naturedly teasing Meredith Vieira for having just giggled to Colin Firth that if he won, she would polish his statue. (She also asked Firth to elaborate on wearing a kilt, which he called "one of the most wonderfully liberating experiences of my life.") He joined them from New Haven, where he's currently doing a Ph.D at Yale. Recently, Franco participated in a Newsweek roundtable that had Nicole Kidman, Michelle Williams, and Annette Bening talking pregnancy with Natalie Portman. (Bening was eight months pregnant at the Oscars.) "See, we found one thing that James can't do," Portman joked.
Said Franco, "I'd like a child."
Portman amended, "You can obviously have children, you just can't carry them."
Yet.
Your 2011 Oscar Nominees
Hayley Mills To Hailee Steinfeld: Oscar Can't Resist Young Women [Who2]
Oscar Roundtable [Newsweek]