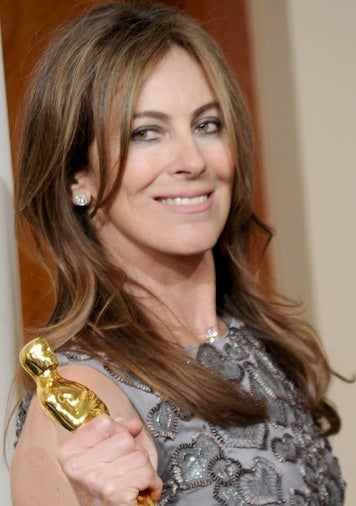 Guys, did you miss Oscar season? Because it's starting again. Already. As are concerns about women's representation. Wait, didn't we fix that last year with Kathryn Bigelow? Apparently not.
Over at the Wrap, Sharon Waxman looks at the slate of Oscar favorites — already taking shape with The King's Speech, 127 Hours, The Fighter, True Grit, The Social Network, Inception, and Biutiful — and notes, "None of them has female characters of any great consequence. Some have no women at all."
Waxman recently got this interesting nugget out of Minnie Driver:
"You begin as an appendage, and it's sort of like a magic trick," she said. "People underestimate a woman's approach to filmmaking. Your job as a woman in this business is to elevate material because it isn't going to be there on the page."
How depressing. Do we really have to have this conversation anew every year?
The focus here is on actresses, but there could be a bright spot in the directing category with women-directed Winter's Bone and The Kids Are All Right. On the other hand, neither of them has that whole "woman making a war movie" storyline.
Women Crowded Out of the Picture in the 2010 Oscars Race [The Wrap]