Jenny Sanford has sold an "inspirational memoir" to Random House, and on CBS's The Good Wife, Julianna Margulies goes from bad marriage to awesome legal career. But not all women pick up their lives — or careers — so easily.
The Good Wife, which premiers tonight, follows political wife Alicia Florrick (Margulies) as she rebounds from her husband's sex scandal. He's a state's attorney turned jailbird, and she goes from stay-at-home mom to lawyer with the help of an old friend from law school. Soon she takes on a murder case and, "baggage" aside, begins to "hunt for hair samples and missing security-camera tapes" with the best of them.
Back in real life, political wife Jenny Sanford will publish her book in May 2010. Her publisher says the memoir "will grapple with the universal issue of maintaining integrity and a sense of self during life's difficult times." Maintaining integrity may be a universal issue — but unlike Jenny Sanford (who is currently separated from her husband),many divorced women need to find a way of maintaining food on the table as well. And not all of them bounce back into the workforce as easily as Alicia Florrick.
Dana Goldstein tackles this issue in the American Prospect. She writes,
But what happens to the real-life Alicia Florricks — the women who attempt to claw back to the top after years or even decades at home with the kids? For one thing, their income suffers: A woman can expect her salary to drop by 2 percent for each year she stays home from work. That means a woman who earned $80,000 10 years ago, then quit her job, can expect her new salary to be $64,000.
G/O Media may get a commission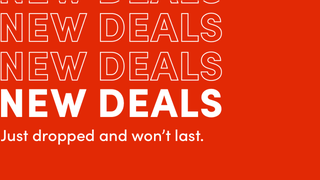 Up to 70% off
Wayfair - Cyber Week Deals
Goldstein also cites Leslie Bennetts, of Feminine Mistake fame, who tells this cautionary tale about the perils of looking for work after a long time at home:
One high-powered woman had opted out of her career for a short time but started trying to get back in when her husband left her for a younger woman. Despite years of effort, she has never succeeded. She finally found a teaching job that pays one-eighth of what she was earning 20 years ago. Her ex-husband has long failed to pay the child support he owes her, a six-figure sum she is now trying to chase down with expensive legal help. She has a lot of company; nearly 70 percent of child-support cases in this country have arrears owed to the custodial parents, who are overwhelmingly female-one of several reasons why men's standard of living rises after divorce while that of women and children typically plummets.
Of course, divorce isn't the only factor now facing stay-at-home moms. As Steven Greenhouse of the Times wrote on Saturday, the recession is imperiling men's jobs and forcing more women to look for work — not always with great results. Bennetts calls the Times story a "feeble attempt at catch-up," given the newspaper's much-criticized coverage of the so-called "opt-out revolution" six years ago. She writes,
For the major media that romanticized opting out as the soothing solution to the stress of juggling work and family, the devastation that choice has left in its wake represents merely another story. But for the women who got sold a bill of goods and gambled their futures without understanding the risks they were taking, losing that bet turned out to be the biggest mistake of their lives. Those who encouraged them to do so have a lot to answer for.
There's no doubt that some women in America have lost out by opting out. And while the original Times piece could have included a little more criticism and a little less trend-spotting, the real enemy of moms both divorced and married is an economic system that forces people to choose between work and child care, and then penalizes those who have ever chosen the latter. But if the recession is indeed forcing women back to work, maybe this will change.
Like the fictional Alicia Florrick, the real Trudi Foutts Loh found a job through a law school friend after years as a stay-at-home mom. She's one of the lucky ones — but she has friends too, and maybe the recession will create a network of moms to rival the old boys. And maybe these moms will have a better understanding of how to allow their employees to have family lives, and how to use the skills of people who have been out of the office for a while. Of course, this is a long way off — but everyone from CBS to the Times is talking about women "opting back in." And if the media can influence us for ill, as Bennetts says, maybe it can also influence us for good.
The Wrong Side Of The Mommy Track [American Prospect]
Recession Drives Women Back To The Work Force [NYT]
Wife Of Scandal-Plagued S.C. Governor Plans Memoir [Reuters]
'Wife' To 'Cougar,' These Are Women To Watch [Washington Post]
Good Wife [NYT]
The Downside Of Opting Out [Daily Beast]