Every year, anti-abortion extremist group Operation Rescue bestows a notable advocate with the Malachi Award, named after "an aborted baby that was discovered in an abortion clinic dumpster." (Well, that "baby" didn't have a name and it was a fetus, but Malachi means "my messenger" in the bible, at any rate.)
Previous recipients include Live Action's Lila Rose and a bunch of other anti-choicers who would be super flattered to receive an award named after a politicized fetus.
This year, perhaps inspired by that gimmicky thing Time Magazine does when its editors are too lazy to come up with an actual Person of the Year ("You," "Protestors," etc), Operation Rescue announced that the 2012 recipient for the Malachi Award is… drum roll, please…the "Pre-Born Child."
From a priceless press release that is amazingly not from The Onion:
"As we near the 40th memorial of the Roe v. Wade Supreme Court decision that decriminalized abortion in America, we can look back and see how the public attitudes have changed toward pre-born babies," said Troy Newman, President of Operation Rescue. "In 1973 most folks thought that these developing children were just clumps of cells or blobs of tissue. Even as late as 1996, only a third of Americans identified themselves as pro-life. Through the advances in science and technology coupled with the hard work of the Pro-Life Movement, the humanity of a pre-born baby is no longer in question in an age when a child's first baby picture is very often an ultrasound image. Today, a full 50% of our countrymen proudly embrace the 'pro-life' moniker despite the fact that abortion is the most polarizing issue facing our nation. Our nation's laws are beginning to reflect this new-found concern for the plight of the pre-born through a record number of pro-life laws enacted over the past two years."
G/O Media may get a commission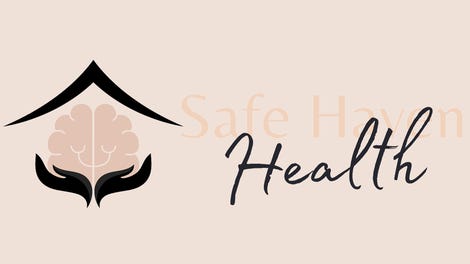 Addiction counseling
Safe Haven Health
Operation Rescue has either run out of qualified award recipients or they are just so amped on "pre-born children" (Side note: that's definitely the most anti-abortion spin you can put on "embryo" or "fetus," right? Where can you go from there? "Pre-toddler"? "Pre-bratty teenager?" "Pre-fully-formed woman who died peacefully in her sleep at the age of 85"?) that they are giving them all awards even though they will have a really difficult time accepting the high honor from inside the theoretical womb.
In 2013, Operation Rescue will give the Malachi Award to this crazy dream I had a few weeks ago in which I was pregnant but I had no idea who the father was and all I knew was that I had a gigantic craving for Krispy Kremes, which is weird because I haven't had a Krispy Kreme in like, a decade. Or to a baby rattle.