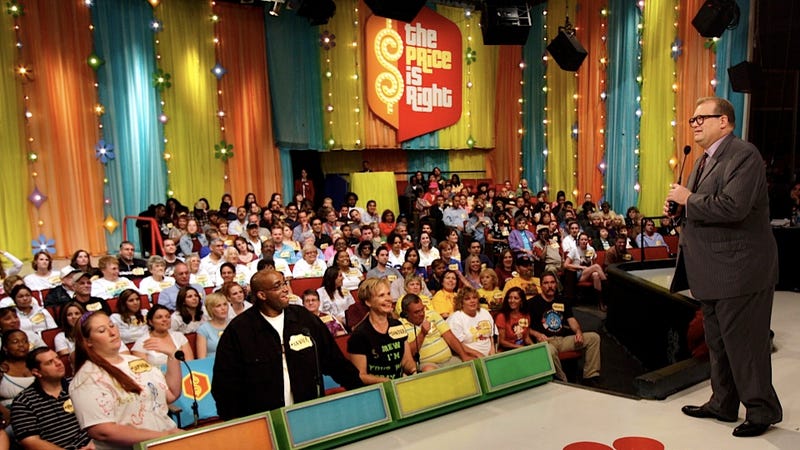 As mentioned earlier in Dirt Bag: After many decades of women weaving stately paths between consumer goods of varying value, The Price Is Right will now hire a male model to wave his arms in front of a NEW CAR!!! and smile hard enough to beguile contestants into believing that the car is worth way more than it actually is.
The show's producers will be turning the search for TPIR's first male model (which begins with an open call in Los Angeles on Aug. 30) into a five-episode web series, during which we can expect contenders to put themselves out of the running by frowning when they should smile or tripping and falling into a grill while they're pretending to flip fake hamburgers. Candidates must show judges that they can pose properly and that they possess remarkable verbal skills for when banter with host Drew Carey becomes an absolute necessity.
The announcement of a male-model search comes almost a year after former Price Is Right model Lanisha Cole filed a harassment suit against two of the show's producers. It wasn't the first time that the show faced legal trouble (former host Bob Barker was sued for sexual harassment in 2007), but perhaps with the inclusion of at least one male model, the show can help make its objectification a little more even-handed.
The Price Is Right Invites Male Models to Come On Down! [TV Line]