Though there's been newfound attention paid to whether country music's female artists are getting their due, it's been hard to tell whether the industry is reacting accordingly. Well, now it looks like a small portion of it is: SiriusXM plans to actually play more records by women on its airwaves – at least for this week.
USA Today reports that the effort is being headed by John Marks, the senior director of music programming at Sirius's The Highway, which is their channel of "new country" music. The Highway will be adding "little-known records by women with and without record deals" to their lineup three times an hour this week:
The Fresh Female Voices programming will add approximately 200 spins for women beyond what singers like Lambert and Carrie Underwood might usually get. Marks will monitor sales data, social-media activity and music-streaming statistics for signs of potential breakout records.
"Despite an audience that is minuscule compared with FM radio stations in big markets, the Highway wields disproportionate influence on sales of records and concert tickets, say label executives, particularly for new and emerging artists from outside the major-label system, a group terrestrial country stations tend to avoid," the Wall Street Journal wrote in the spring of Marks and The Highway.
Marks in particular has gotten a lot of praise: he has "some of the best ears in the business" and has been called the "new power broker" in country music. And he's got thoughts about the rise of "bro-country"; Marks told Tom Ashbrook on WBUR's On Point in March that he thought this trend in music had more to do with an introduction of a new type of sound than anything else:
Let's call it bro-country, that's not my favorite terminology but for the sake of discussion we will; really what happened is that Luke Bryan, Jason Aldean, among others, were introducing this type and style of music, if you will, to the mainstream which is kind of semi-ballad, medium-tempo, verse-in-the-chorus songs. And bringing some rock elements into their production and the lyric of the party. And really what happened that congealed that moment in a seismic way was "Cruise" by Florida Georgia Line. Yes, The Highway started playing that, but it was just such a seismic record after it's all said and done, that kind of brought everything together and, if you will, created a change in the production value of the country music format – for a certain segment of the format, not the entire, but certainly for that segment, it introduced a whole new form that wasn't designated as a genre.
G/O Media may get a commission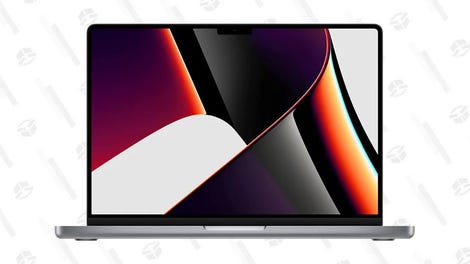 Save $300
2021 14" 1TB MacBook Pro
When asked by Ashbrook what to do about the lack of successful women on the airwaves, Marks credited the record labels with focusing on the youth market, responding, "There is no argument about that. I don't know, if I did, I'd have the keys to the kingdom about what the solution to that dilemma is. We have played on The Highway more females known and unknown to try and find an answer to that combination."
Marks is partially responsible for the rise of bro-country – he doesn't make the music, but he's a "tastemaker", someone who helped one song do really well and who then got watch as record labels tried to copy that success. Even Cole Swindell, one of the artists Marks helped break, recognizes this power. Swindell told the WSJ that he warns Marks about what music he includes on The Highway:"You better be careful who you put on there."
Marks is a great reminder that when we talk about not being sure what to do about issues like representation, it's actually not that hard. We do know what to do – give it a chance. Will The Highway's one-week experiment make a big dent? It's unclear, though their embrace of Maddie and Tae's "Girl In A Country" song has certainly helped that song make it into Billboard's top 20 hot country songs last week. (The only other women joining them in there are Miranda Lambert and Carrie Underwood with their song "Somethin' Bad.")
Though it's great to see power brokers recognizing what they can do to shift the tides, there's is ultimately a certain amount they can't do to change what makes listeners tick. As Marks told Ashbrook when they were discussing why bro-country is so successful: "The more basic, fundamental message the females have, the better it seems to be received." People just want things simple.
Image via Larry Busacca/Getty