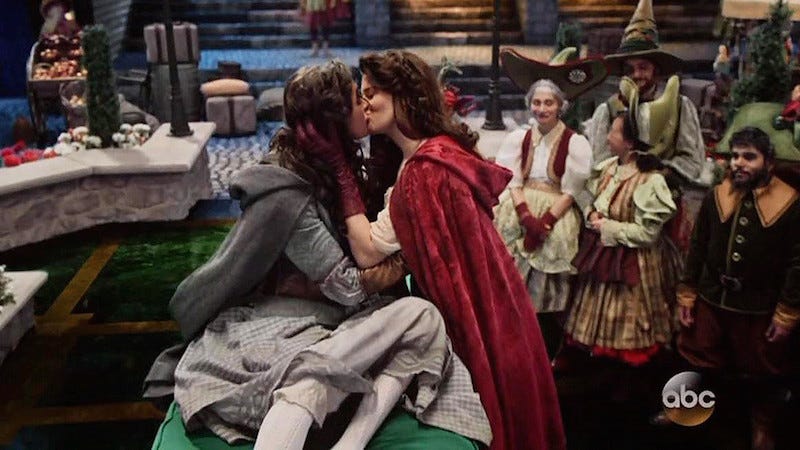 On Sunday, April 17, ABC's fairytale mashup series Once Upon a Time introduced its first openly queer relationship via a passionate kiss between Ruby, played by Megan Ory, and Dorothy, played by Teri Reeves.

As E! Online recounts, "Ruby was able to bring Dorothy out of a sleeping spell with the infamous true love's kiss, which was followed by much more kissing."
Showrunners Adam Horowitz and Edward Kitsis had "promised that the show would be exploring its first LGBT relationship this season," and fans were eager to see how a queer storyline would be incorporated. Before Sunday's episode, entitled "Ruby Slippers," viewers predicted that Mulan (Jamie Chung) and Aurora (Sarah Bolger) would be the show's first same-sex romantic pairing.

In any case, Horowitz and Kitsis have expressed commitment to representing more diverse sexualities on the show, and this relationship marks that initiative. Once Upon a Time airs Sunday nights on ABC.
---
Image via ABC.