Everything about the Nina Simone biopic so far has been a disaster led by ignorance, bad decisions and greed, but the bright side is that Zoe Saldana probably has a decent voice in the movie.
Though Saldana may end up looking like a blackface fool when it's said and done, she can rest knowing she handled the vocal challenge of tackling Nina Simone pretty well. In an interview with Billboard, Simone's friend/music director Al Shackman—who recorded with Saldana in an L.A. studio—says he was impressed with both her acting and singing talent.
"There's been a lot of harsh criticism about Zoe. It's very unfair," says Shackman. "Her portrayal is studied and very sensitive. And there are moments when she really captured Nina, especially her anger. Zoe did a very good job and I don't think there's anyone who could have done better. When it comes to the singing, I also don't think anybody could have done a better job. "

There are actresses and singers who could have done way better, for sure, but he's selling a movie here. Back in 2013, David Oyelowo, who plays Simone's assistant Clifton Henderson in the film, described Saldana's voice as "fantastic, surprisingly" and said he was "pretty blown away." The Hollywood Reporter also complimented Saldana's vocals in its review, writing:
As for the music itself, Saldana does her own singing and is really good at it. The results don't sound particularly like Nina Simone — the actress doesn't have the deeper, thicker and nuanced drama of her subject's exceptional voice — but on its own terms are highly listenable, even compelling at times.
G/O Media may get a commission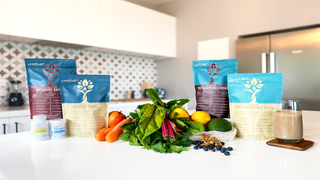 Shackman says the arrangements for the songs they chose (including "Feeling Good" and "I Put a Spell on You") were "extremely true to the way we performed those pieces with Nina."
He also notes that Mary J. Blige was originally cast as Simone but that she wouldn't have been as believable as Saldana. "If you had Mary J. singing Nina Simone's songs, you'd have exactly that: Mary J. singing those songs," says Shackman. "Zoe's undertaking of Nina's songs worked out. She's not overdubbed, not lip-synching; it's her voice. She especially did a very good job on the song 'Wild is the Wind.'"