It's not a secret to anyone who knows me that I have a slight fascination with Ms. Britney Jean Spears. So when the opportunity came about to see her in concert, I ran with it.
Let me just preface this by stating that the last time Britney came to Boston, it was 2001, with her "Dream Within A Dream" tour, and I was a junior in college who just happened to be walking by the then-Fleet Center as droves of mothers and tweenaged daughters headed into the arena, tarted up and covered in sparkles, ready to scream along to "Oops, I Did It Again." I distinctly remember turning to my boyfriend and snarling in my best 20 year old hipster bullshit voice, "More like Nightmare Within A Fucking Nightmare." (Hair flip, eye roll, head tilt, pull out a copy of important book so everyone knows what you're reading, etc.)
But the world has become a different place for both me and Britney Spears over the past 8 years; when I was 23, I had a nervous breakdown, and Britney's life seemed to hit a serious meltdown phase as well, including shaved heads, failed marriages, bad managers, and a swelling of tabloid interest that led her to be a virtual prisoner in her own home. I think this is the reason I am so fascinated with her, why I root for her; I know how hard it is to pull your shit together once your entire universe goes on the blink, and I can't even imagine having to do it in front of an audience of millions.
Over the past year, the Britney Recovery Train has been rolling strong; she appears to be in better mental and physical shape than she's been in in years, and she's currently in the middle of her first tour since 2004's disastrous Onyx Hotel tour, which was pretty much the beginning of her long and increasingly bizarre downward spiral. The Circus tour, however, is a different story. So how was the show? Let's break it down:
Pre-Show: My sister and I hit some random bar to find that the entire place is filled with women in their 20s who are also going to the show. My sister points out two guys sitting at the bar who look both terrified and elated. "Dude," my sister says, "want to meet girls? Hang out at a Britney show. Put that in your review." Done and done.
G/O Media may get a commission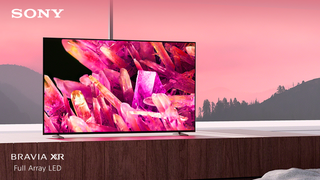 $400 off
Sony 55 Inch 4K Ultra HD TV X90K Series
The Scene: TD Banknorth Garden, Boston, MA. Sold Out crowd of 17,804. Homemade t-shirts my sister and I saw: 8. Number of said t-shirts that read "It's Britney, Bitch!": 6. Number of women who pulled out their Britney-as-a-schoolgirl costumes from 1999: 2. Number of shirts emblazoned with "You Want A Piece Of Me" in red glitter that my sister and I bought: 0. Sorry, B.



The Audience: I'd say 75% of the audience was women in their mid 20s-early 30s. We saw a few men here and there, and only one or two tweens with parental escorts. This was an audience of Britney's peers, people who had grown up with her music and were there to support her. With one or two exceptions, most people were dressed as if they were going out for a laid-back girls' night; jeans, cute tops, boots. No glitter, no belly shirts; the tweens who showed up in 2001 have either moved on or grown up. Britney, however, was still rocking the belly shirts and feathers and glitter and sassy pants. She only played one song from her pre-2000 days (Baby, One More Time), but her outfits are still as ridiculous as they were in 1996, though they fit the Circus theme.



Good Decision Making: The opening act was the Pussycat Dolls. You guys know I'm not a big drinker, but my sister and I decided that between listening to "ImaStickWitchu" (or whatever it's called) and getting slightly drunk in the hallways of the TD Banknorth Garden, drinking was totally the lesser of two evils. By the time we got back to our seats, we were ready to dance. Thankfully, the Pussycat Dolls were gone (although, in fairness, from the 5 minutes I saw, I'd say they were good performers), and Britney's act had begun.



Just Like A Circus: The show begins with a Cirque du Soleil type exhibition that involved juggling clowns, contortionists, and some pretty fantastic theatrics. The crowd is excited and impressed. The Circus theme was a good move, as it allows Britney time to breathe between sets and it keeps the crowd excited. It's a bit like two shows in one.



The Hype: The show begins with a dumb presentation welcoming us to the Circus; it's hosted by Perez Hilton. I couldn't hear what he was saying, as the crowd was going crazy and yelling "We love you, Britney!" I yelled "Shut up, Perez!" for you guys, though, because I represent like that.



The Entrance: Britney appears and everyone loses it. It is both hilarious and genuinely awesome. I came into the show fearing the worst; but the show kicks off and it's a crazy, well choreographed event, with seamless transitions between songs and really amazing performances from Britney's backup dancers and circus performing crew. Britney herself looks great; she's not dancing as fast as she used to, but she's dancing and she's on point and she's a complete professional. We all know she's not really singing, but we've known that for about 10 years and we don't really care. Everyone in the audience is singing along to every song. My sister is both impressed and embarrassed by how many lyrics I know. That makes two of us.



The Show: The Circus experience is a bit like watching your best friend from high school do karaoke in an awesome series of costumes. You stand in a row surrounded by women your own age, staring at this girl you feel you've known since you were 16, and everyone in the entire stadium is excited and laughing and singing along. There is also a weird Britney video montage to Marilyn Manson's cover of "Sweet Dreams" which was too much for my 90's pop culture radar to handle and made my brain explode. A few of the concert reviews I read this morning were filled with bitching about how Britney doesn't sing her own songs. To which I say this: if you pay money to see Britney Spears, you're paying to see the spectacle of things. Going to see Britney Spears for her vocal skills is like going to see a podiatrist to get your teeth fixed. I mean, come on. She puts on a crazy show (and the fact that her backup dancers are fantastic doesn't hurt) and it's a fun, goofy night wherein one can drink, dance, and buy giant pretzels. God bless America.



The Roundup: Britney costume changes: approximately 10. Encores: 1. King sized bags of Peanut M&M's consumed: 1. Times I Thought The Super Fan Girl Next To Me Was Going To Pass Out With Excitement: 15. Times My Sister And I Said "It's Britney, Bitch!": Approximately 5. But after we had a few drinks, we kept applying the format to everything. "It's popcorn, bitch." "It's gum on your shoe, bitch." "It's public transit, bitch." Good times.


Post-Show: Now that I'm home, writing about the whole thing, the concert leaves me with a mixed feeling: in some ways, being at the concert is a means to support Britney as she tries to keep it together. But in other ways, when you hear the reports about how sad she is, or how controlled her life has become, you begin to wonder if being there is just feeding the machine that created, destroyed, and has somehow pieced her together (however fragile) again. That was a feeling I couldn't shake after I left; we had so, so much fun, and though there were a few points during the show when she smiled or laughed, it's impossible to tell if it's still fun for Britney, if all of this is worth it. This time around, the tour is neither dream nor nightmare, but rather a strange version of reality that doesn't seem to tip too far in either direction. There's only two types of people in the world, Britney says, the ones that entertain, and the ones that observe. One wonders if the two will ever really understand each other.
Boston Sees Just A Piece Of Britney Spears [Boston Herald]