Preposterous high heels are all over the runways. But in today's Guardian, Linda Grant writes about wearing flats, which she calls an "act of collective fashion disobedience." She claims: "Fashion has given us shoes as decorative objects, not footwear."
Grant continues:
Friends tell me that they keep their heels in a drawer in the office, in case they have to look smart for a meeting or a lunch or are going out after work. Women in the City have said that they need heels to look their male colleagues in the eye, but they are getting to work in flats. Few are able to negotiate public transport in the shoes that are being sold in the shops. Wobbling on to a fast-moving escalator during the London rush-hour in 6in heels? Running for a bus? Taking the children to school?
New York living is hard on the sole. Lots of walking, uneven sidewalks, cobblestones. Even though I lust after heels, I find that I'm always in the market for a great flat. Grant mentions that in the '80s and '90s, women who are in their late 20s today were children and teenagers. "What did they wear?" she asks. "First they wore [sneakers], and then they wore clumpy shoes. Only the re-emergence of the ladylike shoe, and the colossal influence of Sex and the City in introducing us to the shoe wardrobe, convinced that generation to get into heels." Even though I'm beyond my late 20s, I think this is somewhat true: In high school, college and even in my first jobs, my shoes were cool, but generally flat: Hip sneakers, Doc Martens, menswear-inspired oxfords. I wanted to be fashionable, but I needed to be mobile. And I was! I needed to dance, run errands, hurry down subway stairs. And I could!
But recently, I'm convinced I'm not "dressed up" unless I'm wearing heels. I put them on for events, suffer for a few hours, and end up taking a cab home even though I'd rather walk — just to get off my throbbing feet. I have one pair of glittery stilettos that are so painful I've never made it out of the house with them on; I call them my "phone call shoes," because that's all they're good for: Wearing while lying down and talking long distance.
G/O Media may get a commission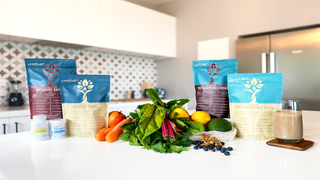 So how did I get convinced that in addition to the comfortable flats I love, I "need" high heels? Maybe because that's all one finds upon shoe-shopping? Grant writes:
This total disconnect between fashion and what people actually wear, seems to have passed almost unnoticed. Magazines continue to show us ever more crazy shoes. Fashion has decided that there can be nothing in between the 6in heel and the flat.
I, for one, would embrace the return of the kitten heel, or at least a move away from stilettos. In the meantime, I'll agree with Grant, who says: "I love the extra height heels give me. I like being able to look men in the eye. I like the look of beautiful shoes, but until the manufacturers start including a sedan chair and two attendants with each purchase, I shall wear ugly shoes." At least for running errands.
Real Women Wear Flat Shoes [Guardian]