The 2009 Teen Choice Awards, held at Universal City's Gibson Amphitheatre, was the place to be last night. Let's just put it this way: everyone was there. And most of them looked deliciously awful.
Britney Spears wants you to know she's in shape. And, apparently, that she has the same stylist. Noted!



Jesus Christ, I hope Kristen Stewart doesn't try to sit in this skirt; it'll draw blood - and we all know what happens then...!



G/O Media may get a commission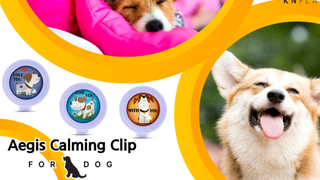 20% off
Aegis Calming Clip for Dogs
That's quite a dress Vanessa Hudgens is almost wearing! Well, the belt's confusing.



Zac Efron takes teen Ken to the next level! I'm blinded!



Alexis Bledel is, it's true, one of my favorite people in the world (for inexplicable reasons) but come on, this is objectively awesome, right? (Right?)



I think Emma Roberts is an unheralded burgeoning fashionista with a rare ability, at a young age, to pull off things she has no business pulling off! And always still looking demure.



Chace Crawford: getting in character for a Witness remake?



Ok, so maybe the onesie trend is in its last gasp, but Kristen Bell looks darling, huh?



Well, hello, cutie! Lucas Till is so the high school heartthrob!



This makes me wonder if Abigail Breslin is going through the obligatory Middle School Summer of Love phase.



This is not the first time I've questioned the workings of Fergie's mind. Just because you can pull something off...should you?



Don't the Jonas Brothers look like a doo-wop group? Maybe this is appropriate.



Miss J is ready for a fierce tennis tourney; which doesn't explain why the hell he's wearing it here.



Miley Cyrus is apparently not feeling the pressure to look demure; guess that storm's blown over!



Leighton Meester continues to take fashion risks - and they're paying off!



Lil Mama, in her way, never disappoints.



Jordin Sparks: blue lagoon. No, I don't know what that means.


Getty" />