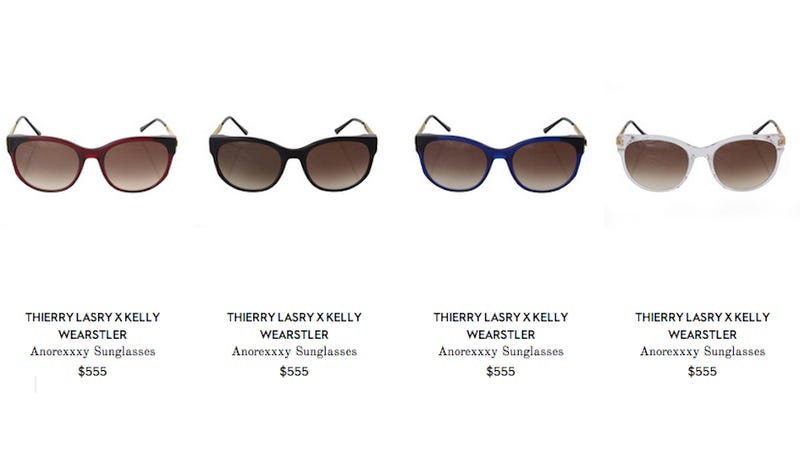 Interior designer/fashion designer/"global lifestyle brand" machine Kelly Wearstler has teamed up with French sunglasses maker Thierry Lasry for a new line of specs: the Anorexxxy. Wow. This is incredibly annoying but also alarming coming from someone who told a food lifestyle publication that she doesn't "eat a lot during the day."
Goddammit, we are so past the idea that eating disorders are haute and sexxxy and edgy, that at this point, it's actually out of style. Maybe they should rename those sunglasses AnoreZZZy because the overplayed and harmful glorification of a life-threatening condition is so unimpressive and boring, it will put you to sleep. Or better yet, just don't name a pair of sunglasses after anorexia.
Just go back to making wallpaper or whatever Ms. Wearstler.

Screenshot from kellywearstler.com.