The Royal Wedding is April 29! Which tiara will Kate—sorry, Catherine—wear? Which uniform will Prince William select? Will Crown Prince Alexander of Yugoslavia attend? So many things to think about! Luckily, royal watchers are on it.
The enthusiasts have taken to blogs and forums and messageboards to discuss the minutiae of the upcoming ceremony.



On Prince William's attire:
Maybe William will go with the Household Calvary uniform which does look amazingly stunning and fitting for a royal wedding. I believe he is wearing it at Trooping the Color 2008.
I personally love the RAF uniform & think it's fine for a wedding, I think William, especially, actually suits this uniform really well too. I don't see really any reason why he wouldn't wear that uniform anyway as if he's going to wear military uniform at all, surely he'd almost HAVE to wear the uniform from the service he was currently serving?
Sorry, one more Household Cavalry uniform photo because I can't resist. I don't normally think of Diana, but my goodness would she be proud!
G/O Media may get a commission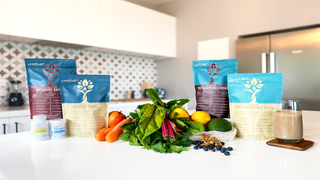 And!
If William does wear his RAF Officer No. 1 dress uniform and Harry does wears his Blues and Royals Officer No. 1 Dress Order uniform...you have to distinguish with HC due to a rivalry that goes back over 100 yrs...they may look a little something like this...

(Photos of Prince Harry, Prince William, the Queen and the Royal Family at Trooping the Colour 2009.)

...oh, and the star is called "The Garter Star"...I think you know why William wears it...

also if William wears his Blues and Royals Officer No. 1 Dress Order uniform he will not be able to display his pilot wings...
Plus, historical photos are referenced!
Here is a colorized photo of the then Duke of York (King George VI) in his RAF dress uniform. He has more medals and the gold rope detail, but what makes it look more formal to me is the high neck. William's dress uniform has regular lapels and is worn with shirt & tie. Hmmm, still wishing for the Household Cavalary Uniform....
Guest list developments? Why, yes.
On 24 January Crown Prince Alexander of Yugoslavia announced via a press release that he and his wife Crown Princess Katherine had been invited to the wedding and were delighted to attend. Ex-King Constantine and Queen Anne Marie of Greece have also accepted their invitations, as have the Romanian royals including King Michael.
But perhaps most important: Which jewels will Catherine choose? Or be allowed to wear?
We keep hearing about the Strathmore Rose Tiara, which was a wedding gift to the Queen Mum from her father, the Earl of Strathmore.
One enthusiast gushes:
For some reason I think Strathmore Rose will be her wedding tiara. For it a very "sweet" tiara (sorry no other word) also quite suitable for a young bride. Besides, it somehow reflects the tradition where brides wear flowers as hair ornaments.
I dont know why everyone keeps referring to her as 'a young bride' in need of a 'sweet' or light tiara. Kate will be 28 in a few days. Certainly old enough for one of the more substantial tiaras.
Others agree!
I think we are going to see a major tiara, both in size and in provenance. This is after all, the woman who will be the mother of future sovereigns. As we have seen QEQM's tiaras on Charles' second wife, who from a geneology standpoint will rate all of a notation of :2nd m. Camilla Shand Parker-Boweles (no issue), in the family tree of the House of Windsor. I can see why QEII would not want to give out major pieces to the younger DIL's but this is the main bloodline here. Also, because Kate has no family tiara, more than likely she will get a smaller one for other less prominent occasions.
You can see a whole bunch of tiara choices here, and some folks have even taken to Photoshopping different crowns onto poor Princess Shinylocks' head.
Of course, the biggest question of all remains unanswered: Hair up or down?!?!?!