In what is hopefully the final chapter in the JCPenney scandal of August 2009, the New York Times issued an apology of sorts for Cintra Wilson's now-notorious "Critical Shopper" takedown of JCPenney that appeared in the paper earlier this month.
In the Public Editor column, Clark Hoyt notes that Wilson's piece, though intended to be humorous, came across to many readers as insulting and mean-spirited. It was, Hoyt argues, a matter of the readers feeling like they were the joke, as opposed to being able to laugh along: "Wilson's editors should have saved her, themselves and the paper from the reaction they got from readers, who concluded that the humor was at their expense, not for their benefit."
At the very least, Hoyt notes, the entire brouhaha brings up "an issue that The Times and other news organizations sometimes struggle with: What is the difference between edgy and objectionable?" Times Editor Bill Keller attempts to answer this question by noting that "The key, I guess, is to imagine that you are writing for an audience with a broad range of views and experiences, and to write with respect for them." Keller also tells Hoyt that "he wished it had not been published."
Wilson admits that she pictures her audience to be "1,300 women in Connecticut and urban gay guys in Manhattan," and I believe her; it is a trap, I suppose, that anyone who publishes anything online falls into at times: you think you know your audience, only to find that your audience may extend farther than you'd imagined. For the Times, this seems to be an ongoing theme: the completely tone deaf articles the paper continues to spin out about the plight of millionaires during the recession ("How to I host a dinner party on only $2000?! What will I do with only 8 homes?!") aren't doing them any favors.
In any case, the saga, we think, has now come to an end. Cintra Wilson has apologized and moved on, the Times has apologized and moved on, we are moving on, and JCPenney is still my mother's favorite place to buy curtains, "no matter what that paper says." In the future, perhaps the Critical Shopper column will return to being critical about the stores themselves, and not the shoppers who choose to browse the racks.
G/O Media may get a commission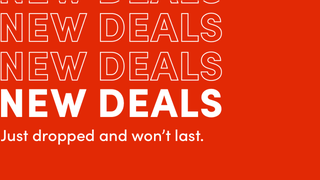 Up to 70% off
Wayfair - Cyber Week Deals
The Insult Was Extra Large [NYTimes]