As the release date of Vogue documentary The September Issue grows closer, it becomes more apparent that filmmaker R.J. Cutler caught the magazine during what may be its last hurrah.
As Cathy Horyn writes in today's New York Times, the September 2007 issue of Vogue was the largest issue ever: 840 pages. The cover proclaimed, "Fearless Fashion." Horyn says the issue, in the film,
...has all the gaiety of the "Titanic" two miles out to sea, with a spread on Sienna Miller in Rome, pages of models leaping in the new fall clothes, and a reflective piece by Plum Sykes on brooches.
Obviously times have changed. Today, NY Post media columnist Keith Kelly reports:
Conde Nast is reeling from what is expected to be a loss of 5,000 ad pages this year, translating into a revenue shortfall of between $275 million and $350 million — and very likely pushing the publishing giant into the red.
G/O Media may get a commission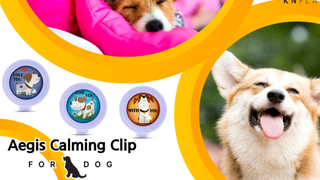 20% off
Aegis Calming Clip for Dogs
Vogue is one of the magazines whose ad pages are down; and in The September Issue, viewers see Anna Wintour spend, spend, spend. When Wintour cuts a photo shoot, the magazine's creative director, Grace Coddington sighs, "They've probably thrown out $50,000 worth of work," according to today's Gatecrasher column. And, notes Horyn, magazines like Vogue have always "readily projected a spare-no-expense mentality to help maintain their status." She continues:
A fashion shoot at a magazine like Vogue, or Vanity Fair, or W, can easily cost $150,000. Anna Wintour, the editor of Vogue, has killed shoots that didn't meet her standards and ordered them reshot. Such creative excess serves Vogue's star image, like the Town Cars waiting outside Condé Nast, and apparently has been condoned by management so long as revenues are high… It may be difficult for outsiders to appreciate the logic in fashion shoots that require a team of 30 photographic assistants, digital producers, lighting experts, hairstylists, makeup artists, a manicurist, editorial gofers and caterers to feed everyone. It's not uncommon at a top American magazine, editors say, to spend $5,000 a day just on food at a shoot.
But these days, there's a recession afoot. And last we heard, Vogue's September 2009 issue will only be around 450 pages — almost half of what it was 2 years ago — making The September Issue not only a documentary of what it takes to make a fashion magazine, but, quite possibly, evidence of the end of an era.
Still Fearless at Vogue? [NY Times]
Vogue's Anna Wintour's Power On Display In Film 'The September Issue' [Gatecrasher]
Sea Of Red At Conde [NY Post]
Earlier: September Ladymags: "Looking Thin"
5 Guesses Why Vogue Is Hurting
In Vogue: Things Learned From The September Issue, September Issue Trailer
The September Issue Less Than Flattering?