NY Times fashion writer Cathy Horyn's hatred of Vera Wang's designs continues apace. As part of her review of the September issue of Vogue, Horyn took the time to slam the print advertisements for the Vera Wang Fall/Winter ready-to-wear collection... a collection she already dissed in print this past February. Frankly, we're thinking that Ms. Horyn is just riffing on Ms. Wang for the hell of it; for the shits and giggles. After the jump, a brief timeline of the fashionista bitchfight so far.


February 2007

During the Fall/Winter 2007 shows in New York, Horyn said of Wang's Doctor Zhivago-esque collection: "Watching the parade of Russian peasant finery at Vera Wang on Thursday, you half expected Barbra Streisand in a skullcap to burst out with ''The Way He Makes Me Feel'....Ms. Wang...is not an original thinking designer....[S]he lacks the imagination and courage to create something wholly original in ready-to-wear."

The rumors begin, naturally, that Wang plans to ban Horyn from future attendance of her shows. Ah, middle school girl techniques!

August 2007
August 16, 2007: Horyn says this in her review of the "Big Mama," the September Vogue: "September Vogue is as much about the ads as the editorial.... Vera Wang's snowy Russian campaign just raises a 'Wha?'"
G/O Media may get a commission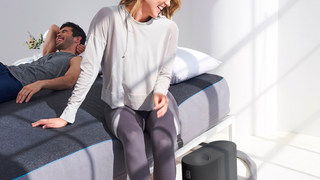 Eight Sleep Pod Cover

Ooh, snap! Okay, Ms. Wang: Ball's in your court now! Don't let us down. Watch Mean Girls, get some good ideas, and then invite Ms. Horyn to your show next month and work the Regina George magic!
Big Mama: The New Vogue [NYT]