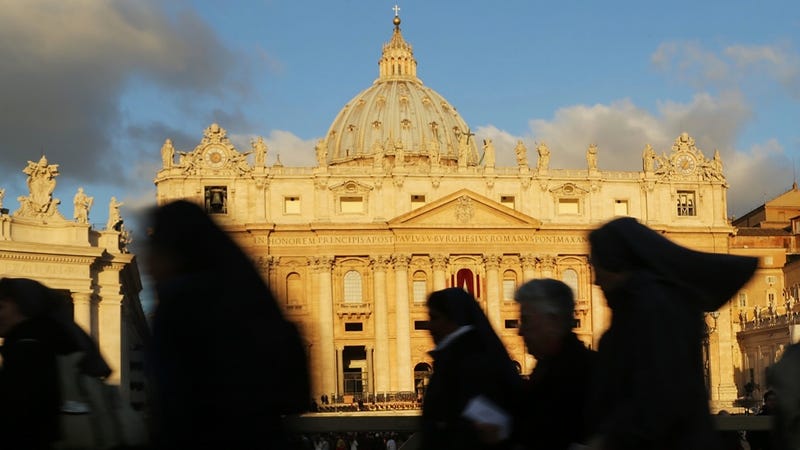 A Salvadoran nun gave birth in Italy this week in what might have been the premise for a very good episode of either I Didn't Know I Was Pregnant or American Horror Story: Asylum.
According to reports on Friday, the 31-year-old nun was rushed to a hospital in Rieti, Italy after feeling what she described as stomach cramps. But, surprise of all surprises, she soon gave birth to a 7.7-pound baby boy.
The Italian news agency ANSA quoted her as saying, "I did not know I was pregnant. I only felt a stomach pain." She's named the baby "Francesco" after Pope Francis, and all the other nuns at her convent in Campomoro — the "Little Disciples of Jesus" — were "very surprised" to learn how much a habit can really conceal.
Image via Getty, Spencer Platt