Say what you will about Russell Brand, but he certainly knows how to keep himself in the news. The comedian, who's had many a brush with the law in the past, was arrested today in New Orleans, following an incident on Monday in which he is accused of grabbing and throwing a photographer's iPhone through a window. Tsk tsk.
A warrant was issued for Brand earlier today, and like a good little bad boy, he turned himself in as soon as he heard. This all started when a photographer was snapping photos of Brand. He got annoyed and snatched the phone and then threw it through the window of a law office. Brand initially went with this curious excuse for his behavior: "Since Steve Jobs died I cannot bear to see anyone use an iPhone irreverently, what I did was a tribute to his memory." But it seems the cops aren't buying the ol' Jobs defense. So now he's been arrested for "simple criminal damage," and he must pay a $700 fine. He's in police custody at the moment, but he'll no doubt be out making mischief in the streets again soon. [Reuters, TMZ]
---
It looks like Ryan Gosling is toying with our hearts—as usual. First it seemed like he and Eva Mendes were splitsville, and our hopes of him spontaneously discovering who we were and falling in love with us soared. Now comes word that, in fact, Eva is taking care of his beloved dog, George, while Ryan is away filming. This is a big relationship milestone for the two, apparently. Says a source, "He was going to have his friends watch George, but changes his mind at the last minute. That's a huge deal to him. He wouldn't leave that dog with just anyone." Sigh. Looks like our dream of having RyGuy as our summer fling (and George as our dog's boy toy) will not come to pass after all. [Us]
---
G/O Media may get a commission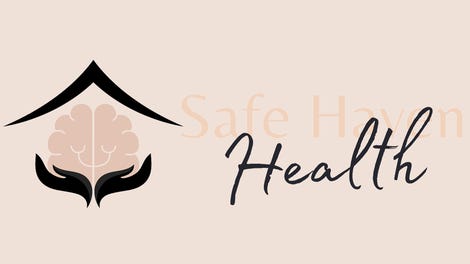 Addiction counseling
Safe Haven Health
We've all been freaking out about Rihanna's recent collaboration with known horrible Chris Brown, but she told Ryan Seacrest that we've got nothing to worry about. She said she it "made sense" to ask Brown to join in on her song "Birthday Cake" because he's "the hottest R&B artist" right now. Yes, but he's more than that, isn't he? He's the hottest R&B artist that beat the shit out of you three years ago. Still, she says we need to let it go: "There shouldn't be a divide. ... It's music, and it's innocent." Yeah, it may be innocent, but let's remember that he certainly is not—in fact, he's still on probation. [AP]
---
It's not surprising, but Raffaele Sollecito, former boyfriend of Amanda Knox, has finally landed a book deal. The work will be called, Presumed Guilty: My Journey to Hell and Back with Amanda Knox. And, as the title suggests, it will cover his ordeal of being arrested and imprisoned for the death of Knox's roommate. Also, there is word that he is coming to Seattle this weekend, but not to hook up with Amanda. He's reportedly going for a job interview at Microsoft. Random! He hasn't seen Amanda since they were let out of jail in Italy five months ago, so one imagines they will probably see one another when he's there—just don't get your hopes up for a romantic reunion. They're both dating other people. [AP, Telegraph]
---
If you've been spending your nights laying awake fretting over whether Snooki will be a responsible mother, you can now pop a sleeping pill and drift off to dreamland. Noted healthy living expert and Snooki's Jersey Shore castmate Ronnie Magro says of his pal,
It's a different Snooki. She's doing really good. She's not drinking. She's got her act together and I'm really happy for her. … Overnight, she's like this wild, crazy Snooki and now she's pregnant and engaged and growing up.
At least we'll always have the memories of wild and crazy Snooki to carry us through her responsible period. [E!]
---