What does Carla Bruni have to do with the extradition of a convicted Italian murderer? She says nothing, but a lot of people disagree.
In 1979, four people were murdered by members of IItaly's Armed Proletarians for Communism (PAC) in Milan. Cesare Battisti, a former PAC operative, has been on the lam since he escaped from an Italian jail in 1981, but was tried in absentia in 1993 and found guilty of four counts of murder. Although he's a wanted man in Italy, he's regarded as a sympathetic victim by many around the world — including former Brazilian President Luiz Inacio Lula da Silva, who refused to extradite Battisti in the final days of his administration. Summarizes the Daily Beast,
Battisti has lived a mostly comfortable exile between Mexico, France, and finally Brazil. Following a brief stint in Mexico after his prison break, he moved to France, where he lived freely under the Mitterrand Doctrine, which sheltered Italian leftist rebels in France who were not involved in "bloody terrorism" and could show they had "broken links" with their terrorist groups. He reinvented himself as a crime novelist, penning well-received books about terrorist activites-one, Buena Onda (Good Vibe), even fictionalizes his involvement in the four murders he was convicted of committing. When the Mitterrand Doctrine expired in 2002, and when France later agreed to ship him back to Italy, Battisti fled to Brazil. He is currently behind bars, but whether he stays there or walks is still an open question. Battisti was arrested by Brazilian federal police in 2007, but released two years later when the Brazilian justice minister, headed by left-wing Workers Party loyalist and longtime Lula ally Tarso Genro, granted Battisti political asylum on the basis of his petition of "political persecution." The case ended up in the Brazilian supreme court, where it quickly hit a legal quagmire. While the high court voted to withdraw Battisti's asylum in 2009, putting him back in prison in Brasilia and theoretically clearing the way for extradition, it also ruled to leave the final word to Lula. Rome, sensing an opening, stepped up the pressure, but after sitting on the case for months, Lula finally demurred, ruling to keep Battisti on Brazilian soil.
Tensions are running high between Italy and Brazil over the issue, and Italians have started boycotting Brazilian projects and travel. Berlusconi (who could use some good PR) has vowed to get him back. Says Luca Guglielminetti, spokesman for the Italian Association of Victims of Terrorism, "The return of Cesare Battisti is more than a symbolic gesture. It is a point of law. Not returning him is a slap in the face." And now the European parliament in Strasbourg has — despite having no authority in the matter — backed Italy.
So, back to Carla. There are allegations that she was instrumental in preventing Battisti's extradition. The whole thing is very odd, but on Italian TV, Bruno Berardi, president of Domus Civitas, a victims support group, says Bruni admitted to her involvement. According to him, Bruni called Lula and said it would be a "personal favor" if he didn't send Battisti back to Italy — presumably out of sympathy for either the man himself or his leftist alliances. It's hard to know, since Bruni has denied it. While the French presumably don't hold it against her, people in Italy are Not Happy. (Although presumably her wishes didn't make or break the decision.) In what we presume is a translation to the English, Vogue Italia writes,
Carlà supposedly declared herself obliged to help Battisti for humanitarian reasons. Could this be actually true? Or is it instead a treasonable attack to her representative and institutional role, a lethal attack to her personal integrity?
G/O Media may get a commission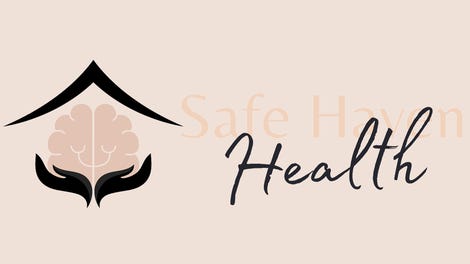 Addiction counseling
Safe Haven Health
In any event, Bruni-Sarkozy has been accused of anti-Italian sentiment in the past, and her popularity in her home country is in decline. Anger at Lula's also at fever-pitch. And it can't help that in almost every picture, Battista is smirking.


Carla Bruni Accused Of Intervening To Prevent Extradition Of Left-Wing Terrorist To Her Native Italy [Daily Mail]
Carla Bruni Sarkozy [Vogue Italia]
Cesare Battisti, The Murderer Taunting Italy [Daily beast]