Affirmative Action will still be on the books at University of Texas, Austin, despite Abigail Fisher, the college applicant who famously took her UT rejection letter all the way to the Supreme Court.
After the SCOTUS decided to not really rule on whether Affirmative Action was a good idea and kicked Fisher's case against UT back to the lower courts, the United States Court of Appeals for the Fifth Circuit ruled on Tuesday that UT can continue to use race as "one of the many factors in admission," according to the New York Times.
Unlike other states, Texas has an admission process called the "Top Ten Percent Plan" which guarantees resident graduates in the top of their high school class a spot at any of the state's schools. Why doesn't the University of California, where Proposition 209 and the conversation around ditching Affirmative Action was born, have something like this? But I digress.
"While the Top Ten Percent Plan boosts minority enrollment by skimming from the tops of Texas high schools, it does so against this backdrop of increasing resegregation in Texas public schools, where over half of Hispanic students and 40 percent of black students attend a school with 90 percent-100 percent minority enrollment," said the majority opinion, in which Judge Higginbotham was joined by Judge Carolyn Dineen King. …

"U.T. Austin has demonstrated a permissible goal of achieving the educational benefits of diversity within that university's distinct mission, not seeking a percentage of minority students that reaches some arbitrary size," the opinion said.
G/O Media may get a commission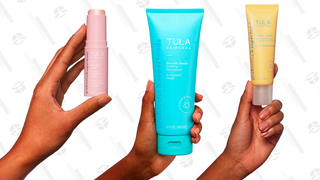 Fifth Circuit Court Judge Emilio M. Garza disagreed with the decision because he felt UT is arguing that they need to reach a "diversity goal" without delineating exactly what that marker is or whether their admission process meets it.
As for Fisher, the student whose parents are UT alum and was really hoping to utilize that same alumni pool despite lacking the grades or SAT test scores to really be down, says she'll continue her lawsuit. The Louisiana State University graduate is open to taking her case back to the Supreme Court, but hopeful they just tell her to go home and check her privilege. She still has Michigan, right?
Images via AP and UT.