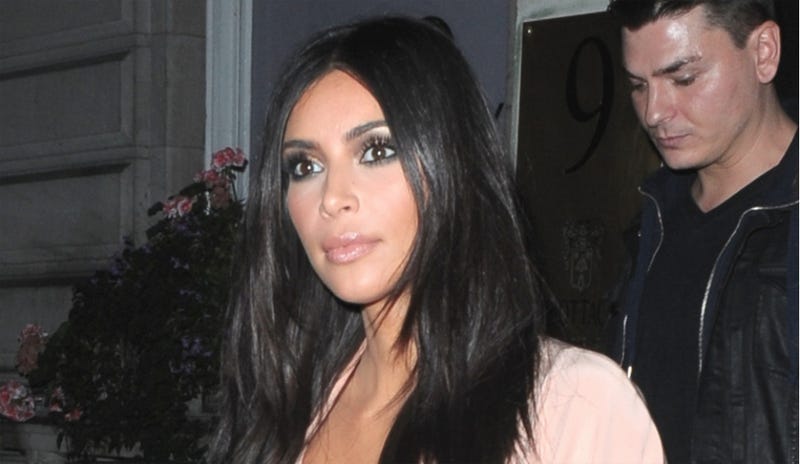 Kim Kardashian knows how to take monetary advantage of a moment, but she's willing to forgo her usual strategy of getting paid for everything she does for fashion, which is apparently what happened with her latest photoshoot for Paper.
TMZ reports that Kim just wanted to work with photographer Jean-Paul Goude and was not paid for the shoot (celebrities are often not paid for covers and profiles, depending on the journalistic quality of the publication, but Kim is different). She was likely also intrigued by being a part of a homage to a famous image, which is something she's done before; in 2010, she recreated photos of Elizabeth Taylor on the set of Giant for Allure.
As TMZ notes:
We now know the shoot went down during Paris Fashion Week in September. The plan was to shoot just one cover, but she and JPG hit it off so well they "got creative" and shot a lot more.
More photos TK. It seems like so long ago (2011) that Kim shot that nude W magazine cover and cried.
Image via Pacific Coast News