New York Times reporter Jodi Kantor has a new book coming out this week called The Obamas, about—as you might have guessed from the title—the Obamas. For the book, which many are calling "explosive" for its revelations about the very private Obama White House, Kantor says she interviewed 33 members of Obama's staff. She seems to have a gotten a fairly deep look into the administration's inner workings, but particularly into Michelle Obama's role in the whole show. There are plenty of juicy details (for instance, did you know the Obamas threw a lavish Alice in Wonderland Tea Party during the worst of the recession but didn't tell anyone about it?), but mostly what emerges is a picture of a very smart woman struggling to adapt to her new life in the public eye—and mostly succeeding.
Kantor gives us a peek into what she learned about Mrs. Obama in an interesting New York Times article this weekend. Much of the focus is on Michelle's efforts to navigate the complexities of working with her husbands staff. The details from the book that are getting the most fervent attention are positively quaint when you compare them to what was going on in the Clinton White House, and pretty much any other White House, for that matter. For instance, she tangles with Rahm Emanuel (but who hasn't had a conflict with him?) and had other scuffles with top aides. But throughout Michelle comes off as someone who's looking out for the best interests of her husband and family, and trying to take a longer view of what Obama's presidency can accomplish. In a lot of ways, she seemed to mirror the concerns about his administration that many of his most avid fans had:
Like many of the president's supporters, Mrs. Obama was anxious about the gap between her vision of her husband's presidency and the reality of what he could deliver. Her strains with the advisers were part of a continuing debate over what sort of president Mr. Obama should be, with Mrs. Obama reinforcing his instincts for ambitious but unpopular initiatives like the overhaul of health care and immigration laws, casting herself as a foil to aides more intent on preserving Congressional seats and poll numbers.
Of course, as history shows, she didn't always win, and when she lost, she did get pissed. But rather than make her seem pushy or strident, the details of her fights to influence the White House just make her seem like exactly the kind of person you'd want in there—challenging the President as only a spouse can and fighting for what she believes is the right thing to do.
While it should come as absolutely no surprise, even to someone without a speck of insider knowledge, Michelle Obama doesn't always 100% love having the demanding job of being First Lady. She didn't always take well, at first, to having to show up to ceremonial events, and she got frustrated with how limited her life became after Obama took office. But, Jesus, who would fault her for having a few misgivings about such an intense and all-consuming responsibility? And haven't we been hearing bits and pieces of this stuff since the very start of Obama's campaign?
G/O Media may get a commission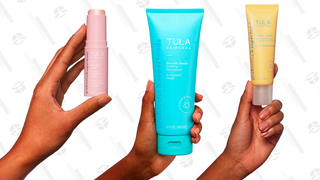 The White House, surely worried about how it will come off if people know that the dark horrible truth that the Obamas aren't smiling and getting along at all hours of the day or night, has tried to dismiss Kantor's version of things, labeling the book an "overdramatization of old news" and saying much of the info comes from "people who the Obamas have not spoken to in years." That may well be, but they definitely shouldn't be worried that any of the information coming out in the book will be damaging to people's impression of the President, and especially not to his wife. The people who hate Michelle already hate her, and for the people that like her, this just confirms what they already suspected: that she is an awesome, influential, real, admirable human being. All of this supposed dirt and behind-the-scenes information is only going to make her more likable and relatable than she already was—if such a thing is even possible!
Michelle Obama and the Evolution of a First Lady [New York Times]
Jodi Kantor's Book 'The Obamas': Tensions Between Michelle and the White House and More [Daily Beast]