Dominique Strauss-Kahn is in hot water for acting like a human Pepe Le Pew again. This time, the former president of the International Monetary Fund and ex-ascendant French politician has been caught inviting his bros (or, in French, "breauxs") to sex parties by promising that the romps will be positively teeming with sexually available women. Except Strauss-Kahn didn't refer to them as "women," or even "chicks" or "honeys." He called them "luggage" and "gifts."
Strauss-Kahn currently stands charged with aggravated pimping in France for his participation in a prostitution ring. According to the complaint, Strauss-Kahn helped organize a series of parties that gave powerful men paid access to vaginal entertainment. During police questioning, Strauss-Kahn admitted to attending the sex parties but said he had no idea that the women in attendance were paid to be there.
Ah, yes. The old "I didn't know she was a prostitute!" excuse. On the list of World's Least Believable Excuses, that one ranks right behind "that isn't my pot!"
That excuse sounds even more fishy in light of the way Strauss-Kahn referred to the paid female sex party guests. According to transcripts of his conversation with police, he sent texts to male attendees that read, "Do you want to (can you?) come to a great sexy nightclub in Madrid with me (and some equipment) on July 4?" Unfortunately, by "equipment," he meant "women," not "festive American Independence Day sparklers," which could have wreaked some pretty hilarious sexy club havoc in Madrid. In other messages to invitees, he used what the New York Post calls "object-based words" to describe ladies.
Strauss-Kahn called his word choice "not very sophisticated" but maintains his innocence, like how he maintained his innocence when he was accused of sexually assaulting a maid in a posh New York City hotel suite, or the other time he was accused of getting grabby with a French female colleague.
G/O Media may get a commission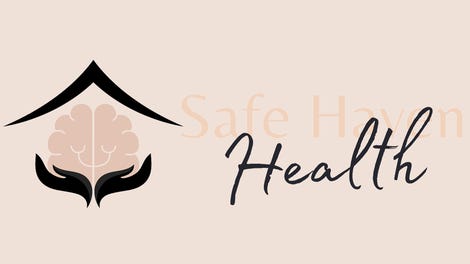 Addiction counseling
Safe Haven Health
That Dominique Strauss-Kahn has a record of dehumanizing women by turning them into objects is no surprise; lots of sort of pervy old guys do that sort of thing. What's a little unsettling, though, is the extent to which he seems capable of viewing other human beings as party favors that exist solely for his pleasure and amusement, and that he was so blithely able to arrange his social schedule around hiring prostitutes. It seems he approached sex parties in the same way that enterprising housewives in the 1970's approached throwing Tupperware parties. Women, after all, are sort of like dick Tupperware, right?
DSK described women as 'luggage' in sex party texts: report [NYPost]