In today's "huh?" news, it seems that the Teenage Mutant Ninja Turtles gang once included a lady turtle.
The Wire sheds light on the dirty secret of the Turtles franchise—Venus de Milo, the female Teenage Mutant Ninja Turtle. Everyone knows the four turtle brothers, Leonardo, Michelangelo, Raphael, and Donatello. No iteration of the franchise has featured Venus de Milo except for one forgotten, low-budget, late 90s television version called Ninja Turtles: The Next Mutation.
That series introduced Venus, notably the only turtle named after a work of art instead of an artist. She was supposedly found in the same way as the rest of the turtles – in the sewers, exposed to a mutating agent – but the male turtles' mentor, Splinter, didn't take her as he did with the others.

Venus – then going by Mei Pieh Chi – was raised in China by Chung I, a magician. She learned his craft, then went to New York City and joined up with the other turtles. She took the name Venus and fought with them.
The show looked painful and Ninja Turtles: The Next Mutation was cancelled after one season.
TMNT creator Peter Laird apparently hates the Venus character which is why you haven't seen her in a single film adaptation.
"There's absolutely no mention of Venus de Milo, the female Turtle," 2007's TMNT director Kevin Munroe said in an interview before the film's release. "You can't even joke about that with Peter. It's just one of those things that he hates with a passion."

To date, Venus' only appearance has been in The Next Evolution canon.
It sucks that Venus was introduced in such a shitty setting because a female Teenage Mutant Ninja Turtle could have been very cool. Had she appeared in one of the more successful versions, Venus might have built up a fan base strong enough to warrant putting her in the films. Frankly, the character seems pretty sloppy as far as development and backstories go and, as Kevin O'Keeffe at The Wire points out, there were continuity issues—the four main turtles are supposed to be brothers, so what exactly does that make Venus?
G/O Media may get a commission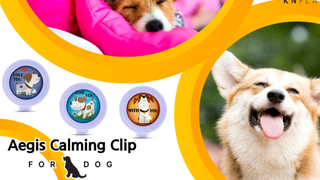 20% off
Aegis Calming Clip for Dogs
Let's take the lesson of Venus de Milo, the female Teenage Mutant Ninja Turtle and learn something: It's probably easier to just write good female characters the first time around.