After all the fêting that was unleashed at Monday night's Met Gala, clearly the only thing to do was to fête some more. Afterparties sprang up all across the city, in locales as varied as The Mark—the posh hotel across from the Met, where Solange is lamping above—and semi-random clubs like Up&Down, which is right in the mix of things on 14th Street. It's slightly amusing to think of all those celebs piling up on the dirty sidewalk near, like, crappy bodegas and 24-hour pizza spots. Stars... they're just like us.
The best part about the afterparties is that it afforded everyone a chance to change their clothes, about which I shall now opine.
Allison Williams switched out of her princess frock and into this two-piecer—which, from this angle, looks like laser-cut leather. I am not mad at it, but I am mad at the choice of footwear because holy god, must everything she wears look like she is either going to a deb ball or a board meeting? Black t-straps? Come on! Ansel Elgort is the anti-Allison Williams, or at least he would like you to think so by his loose, unbuttoned, prep-school cool-guy vibe. Vans and a tuxedo! Bet he wore the same thing to senior prom.
Jessica Alba, here with Opening Ceremony/Kenzo designer Humberto Leon, is neither offending nor blowing me away with that frock, although it is lovely and she looks great like always. Something about it just says brunch, though. Jourdan Dunn, on the other hand (the queen), let down her braids and switched into what appears to be a badass smoking jacket/dress combo, and is the literal embodiment of flames. She means business, and that business is to party.
G/O Media may get a commission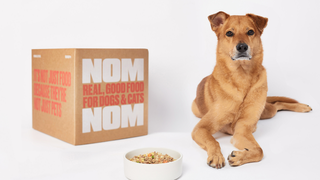 Ashley Olsen decided to go with the theme after she left the ball, and it's not working; why those pants with that jacket? Is it fear? The opposite of fear is Chloe Sevigny texting outside in the napkin folds of a JW Anderson, but more importantly is she using one of those gigantic Samsungs? If only she were typing with a huge stylus, this photo would be the hands-down best of the Met Gala. Dao-Yi Chow and Maxwell Osborne, purveyors of CFDA-winning label Public School and two of the coolest fellows in all the land that is Nueva York, straight up wore matching outfits to this thing, a trick of friendship-dressing I shall never not love. You can tell they're designers in the detailing—the whole shit just looks sturdy and well-cut. Rihanna had another epic evening by following up her Guo Pei masterpiece with a sheer chiffon a-line top, lined in boudoir fur. She simultaneously makes me want to throw in the towel and go even harder than before.
Speaking of friendship, here are Dominic West and Robert Pattinson having a moment. Tuxedos make everyone look more jovial, don't you think?
I'm feeling Adriana Lima's look because it is very belted pillowcase-meets-gladiator sandals by Teva, a party in theory and in practice. Lady Gaga (with Alexander Wang trying his healthgoth best) is difficult to take totally seriously because I have now seen too many tweets comparing her look to various Disney villains. Was Maleficent the goal here? If so, props. Bella Hadid stayed in her going-out clothes but her sister Gigi was one of the smartest people here in that she was like, fuck this, I'm wearing sneakers. The sportiness works! Janelle Monáe wore the same thing at the ball but look at how flawless it all is. I need to start wearing more capes.
Also in business casj is Jessica Chastain, but somehow it works. The open-toed sandals, maybe? Still, you cannot really compare to a party frock like the one Kerry Washington is wearing, such pretty florals in muted shades to contrast with the night's earlier voluminous pink blossom of a gown. Same shoes: a nice touch. Hope they're comfortable.
Does Miguel ever need to wear a shirt, ever? Show of hands? He did perform at this afterparty for Michael Kors, it must have been hot and... sweaty and... hot. Thanks for that, Miguel. I normally like Rita Ora in a clean pantsuit but the cut on this one is not right—I vacillate on whether the super-long hem of today is a good idea, but in this case it is not. Love the bustier and layered chokers, though.
Is it on-theme to just wear some shit like a sparkly tiger, as Joan Smalls did? I'm gonna say yes, and also that she won the afterparty game. Until next year!
Images via Getty
---
Contact the author at julianne@jezebel.com.