Another Wednesday, Another 'Midweek Madness.' And it is madness out there in celebland. Total chaos, in fact! This week, the celeb tabloid covers are evenly split: Two feature the Spears-Federline spawn, crying "Help!" and "Help us!"; the other two swear up and down (again) that there's trouble between Angelina Jolie and Brad Pitt. After the jump, we devour, digest and regurgitate all the dishy Hollywood gossip so you don't have to.

Us Weekly

The coverline below Britney Spears's picture alone is soooo dramatic: "Soda in baby bottles, Mommy's many men, nighttime cries for Daddy's love." And so is the cover story: 'What If This Were Your Mom?' (Pages 58-63.) A source says the boys are lucky to have Kevin Federline, because "he's the only normal thing in their lives." Did you ever think that such a thing would be possible?

Jessica Simpson's new movie Blonde Ambition is going straight to DVD. An insider says "it's absolutely horrible" and will bomb because of Jessica's acting. (Page 55)

'Tameka And The Baby Are Fine' (pages 64-65). Even though R&B star Usher called off the wedding and his fiancée Tameka Foster claimed to have a problem with her pregnancy —suffering cramping - everything is okay now. A source says they're still engaged. Us didn't get the dirt on this story, people. Wait for Star!

'Lauren's Side Of The Story' (pages 68-73). Us talks to Lauren Conrad and the other girls from The Hills. Of Heidi Montag's engagement to Spencer Pratt, Audrina says, "I don't know if I believe it. It looks like a big ring on TV, but we'll see if it's real." Oh, SNAP!

'How I Escaped The Drama' (pages 78-79). Jennifer Lopez talks to Us about her new movie and how she avoids trouble in Hollywood. Her solution? "Drugs aren't aren't my thing. Dance, that was my thing. I like to dance all night." Hear that, Lindsay? When you feel like snorting a line of coke, just move your feet instead.

'Fake News: Target Brad & Angie' (pages 80-81) Us loves to show old covers of Life & Style and In Touch, detailing all the ways they lie about the Jolie-Pitts. Not sure what good this does.
Life & Style

Cover story: 'Britney: Inside Her Babies' Tragic World!' (Pages 30-35.) Sidebar: 'Brit's Bizarre Behavior Is Bad For Her Babies!' "Britney loves her children, but she's too unstable to care for them on her own," says an insider.

'Katie To Tom: Time For A Makeover!' (Page 28.) Katie Holmes is enlisting pal Victoria Beckham in giving her hubby an updated look. "When Katie gets done with Tom, all the men's fashion magazines will be vying to put him on their covers," says a source. We think Posh planted this story to reinforce her belief that the world needs her fashion advice.

Further proving that Life & Style is really Heidi Montag & Spencer Pratt Weekly, there's a tiny item quoting an insider saying that the two are "in talks to star in their own reality series." We suspect the 'insider' is Spencer Pratt. (Page 43.)

Also in Hills news: Lauren Conrad will be a wholly differen girl in the show's new season because she'll be wearing dark nail polish. Wow. (Page 54)
G/O Media may get a commission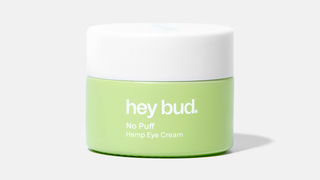 15% off
Hey Bud - No Puff Hemp Eye Cream
In Touch

Cover story: 'Brad's Dream Turns Into A Nightmare' (pages 36-39). Brad Pitt and Angelina Jolie are being torn apart. "They've turned into two people staying together for the sake of the kids," says Brad's pal. At a café in France, "They were cold to each other" and "they seemed miserable." Uh, maybe they were just exhausted from dealing with four kids under the age of 7?

'Did Madonna Get a Boob Job?' (Pages 26-27). Madge's breasts look bigger, while Anne Hathaway and American Idol's Kellie Pickler have gone down a cup size. Whatever.

'It's A Boy!' (Pages 28-29). Nicole Richie and Joel Madden are having a boy. "She's having fun planning for the baby — shopping, picking out names and designing a nursery," says a friend. Fun = A new way to spend money! The sidebar details why Nicole's jail sentence is less than Paris Hilton's — "Nicole was much more contrite and genuinely sorry," explains an attorney.

'I Want To Fall In Love' (pages 72-73). The Office's John Krasinski is looking for the right girl — he's a relationship guy. Awww.

'Posh Can't Stop Matching' (page 84.) Four impeccably matched outfits, people. It's like a disease!
Star

Cover story: 'Brad's Plea: Rehab For Angie!' (Pages 50-53.) Sources say Brad thinks Angie is too thin. It might be because of her mom's death. Her brother says "She has not wanted to eat, nor has she been able to." To be honest, she's always sort of been skinny, no?

'Megan Fox Is The New Angelina' (pages 12-13). Great photo editing makes the two actresses look even more alike. Plus, they have other similarities — there's a chart with details! The headings? 'Sex, Drugs, Tattoos, Pain'.

Where Is David Duchovny's Ring? (Page 34.) David hated the way his ring was always hitting stuff, so he made a deal with his wife, Tea Leoni, and got a tattoo instead. The tattoo says AYSF, which stands for some sort of secret phrase they say to each other. We think it stands for "Always Your Special Friend".

'Teri Hooks Up With Hoops Star!' (Pages 40-41) Teri Hatcher met a basketball player from the Golden State Warriors at Eva Longoria's wedding and they might be an item! Wait, didn't she bring her director boyfriend Stephen Kay to that wedding?

'The Secret Romance That Destroyed Lindsay!' (Pages 42-43) While Lindsay Lohan was in Promises rehab, she met a man! "He was a married guy from the Midwest with a nice body," says a source. "They would fool around all the time." When he left, Lindsay went nuts and tried to slice herself with a corkscrew. "She cut her left wrist so badly, there was blood everywhere — on her clothes, on her face, in her hair," the source claims. Apparently it wasn't the first time she'd cut herself. Why is no one listening to these cries for help???

'Hairspray Hotties In Love!' (Pages 44-45.) Hairspray's Zac Efron, 19, and costar Nikki Blonsky, 18, might be dating! "Zac said they've made out," a source spills. "And that Nikki's a great kisser." Also: "The two spend hours talking about serious issues like global warming and politics." As for Nikki's size, Zac thinks she's sexy and "he doesn't even notice she's carrying a few extra pounds." It seems sweet, but don't all the musical theater boys who like curvy girls turn out to be gay?

'Wedding Before Jail! ' (Pages 46-47) Nicole Richie and Joel Madden may try to tie the knot before she goes into lockdown. The date might be September 21, which is also Nicole's 26th birthday. Bring on the presents!

'Behind The Custody Battle: Kevin's Secret Weapon' (pages 54-57). Apparently, Britney's assistant Shannon Funk has not been fired and is still working for her, although at one point, says a source, she contacted Kevin and gave him the idea that she might rat Britney out! Or so says a source.

'Usher Nixes Nups!' (Page 59.) Star says that Usher called off his wedding because he found out his fiancée had an arrest record — by reading about it in the Enquirer! She was busted for petty theft in 1991 and ordered to perform community service for attempted welfare fraud before that. Also, she was once involved with a drug dealer who was killed in a shoot-out. What did we tell you? Ghetto!!!

'Mugshot Hall Of Shame' (pages 60-65). In addition to Nicole, Paris and Lindsay, Star has a huge gallery of celeb mugshots, including Vince Vaughn (looking absolutely terrible!), Chris Klein, (cute picture!) Hayley Joel Osment (I see awkward people!), Michelle Rodriguez and Cynthia Watros of Lost (both looking wasted), Jack White and Nick Carter. If you're dying to see these snaps, save your money and check out TheSmokingGun.com, from which they came.