New information has emerged in the case of Nick Cannon and Mariah Carey v. The Very Sanctity of Love Itself: According to Cannon, the couple has secretly been living apart for several months. Mariah, a source says, is "heartbroken," and the split has "a lot to do with Nick's career choices."
"There is trouble in paradise," Cannon, 33, told The Insider on Thursday. "We have been living in separate houses for a few months."

"He hasn't been staying at their home," a music insider told Page Six. "He's been living out of hotels. They're fighting a lot."

Another source told us Carey, 45, has suspected Cannon of cheating. And when the comic hosted pool parties in Las Vegas earlier this year, the songstress hired security to keep watch over her husband.

But Cannon denied that the couple's separate living arrangements have anything to do with infidelity.
"She is heartbroken," the source said. "This has been going on for months. It has a lot to do with Nick's career choices. He does not have to work, but he's been throwing himself into gigs and projects."

The insider continued, adding that Cannon and Carey's respective earnings have become a point of contention for the couple.
Confidential to Mariah from the Jezebel staff: BE LIKE MADONNA. GO WITH RANDO NORMALS. [PageSix] [E!]
---
Scott Weiland was arrested for stealing razors from a drug store; then cops found meth on him.
Cops tell us ... Scott went to a Bev Hills Rite-Aid late last month and pilfered some razors and other cosmetic items. When a security guard tried stopping him, Scott breezed out, but not for long. Cops nabbed him down the block, searched him and found what they say was methamphetamine.

We're also told Scott pulled the celeb card, telling cops, "I'm Scott Weiland from Stone Temple Pilots."

It didn't work. He's been in jail the last 4 weeks on $95,000 bond.

BTW ... as for why the charge was burglary instead of simple theft ... cops say he entered with the intent of stealing, and their proof is that he carried an "insulated" bag which prevents censors from going off.
G/O Media may get a commission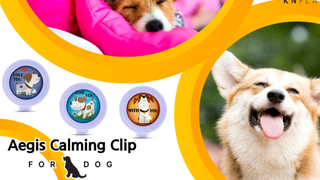 20% off
Aegis Calming Clip for Dogs
:( [TMZ]
---
Image via Getty.