After Mariah Carey's lawyer worked out a confidentiality agreement with Nick Cannon's lawyers, barring him from saying anything about their impending divorce, Cannon has contended that he was the one who ended their marriage. Via TMZ:
Nick has made it clear to all involved ... he's deeply concerned about Mariah's emotional state and is ending the marriage for the well being of their kids. He believes the environment around Mariah is toxic and fears for his kids.

We're told Nick believes his kids have already shown signs of emotional upset living with Mariah.

Our sources say Nick's MO is simple ... he wants to create an environment separate from Mariah that gives the kids a safe haven from the "chaos" at her home.

Nick is also telling his people he's deeply concerned about Mariah's mental health and believes her people don't care about anything but her ability to make money and pay their salaries.
That is some pretty heavy shit, but speaking out about her "emotional state" is not going to make the divorce any easier. While plenty of splits have come about 'for the good of the kids,' it would be really troubling if Dem Babies actually are at some kind of emotional risk. In conclusion, shitty situation.
So to make things shittier, Nick Cannon's father, preacher James Cannon, has come under fire for posting a series of distasteful and generally awful questions on his Facebook in light of the divorce including:
Here a thing to talk about if the wife love sex and the man can't stand making love to her. What should that women do?

Heres a thing, if the husband say no lies, and the wife lies all the time, what should that man do?

Here a thing, if the wife put on 200 pounds and the husband like a nice slim wife what should that man do?
He deleted the questions after being called out, claimed they were from a book he wrote, and then posted a series of rants in all caps. Ugh, why can't things just be the way they used to? LOVE Y U NO WORK!? [ TMZ/Necole Bitchie]
---
G/O Media may get a commission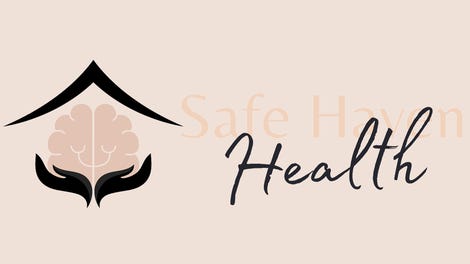 Addiction counseling
Safe Haven Health
Gwyneth Paltrow's GOOP was sued by a nutrition and public health advocate over the use of the alias "Diet Detective." Charles Platkin, who uses and has trademarked "Diet Detective," noticed the use of the name on the GOOP website in an interview with another nutritionist, Kelly Dorfman (who actually goes by the Twitter handle @NutritionSleuth because nutrition is always a mystery?). He is seeking to bar GOOP from using "Diet Detective," a jury trial, and monetary damages. Also, I want a food + gumshoe name! Call me Nourishment Nancy Drew! NO! CARBO-HARDY BOYS. [Daily Mail]
---
Presented without comment. [DListed]
---
Here is some grainy and very important video of Tyson Beckford as a male stripper for the upcoming movie "Chocolate City." He has firefighter pants on. And he gyrates a lot, though he could work on his moves a bit more. And he pours water or some kind of liquid all over himself. Like I said, important. Also, there is some additional footage of Ginuwine doing a routine. [TMZ]
Suge Knight was shot twice last night at a pre-VMAs event hosted by Chris Brown at the 10AK club, suffering non-fatal injuries. [Page Six]
MTV's got the Inside Story of the Nicki Minaj Dancer Who Was Bitten By A Snake. [MTV]
Elisabetta Canalis is happy for George Clooney, but she's "thinking only of my happiness." [US Magazine]
This actually suggests there might be a "battle of the butts" between Nicki Minaj and Miley Cyrus. But only because someone photoshopped Miley Cyrus' head on Nicki Minaj's body on the "Anaconda" artwork. [E!]
SUNDAY!
Image via Getty.