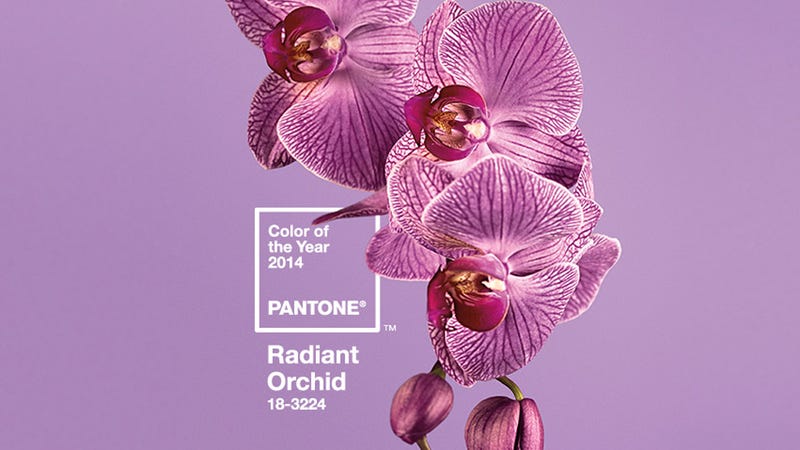 The Pantone Color of The Year for 2014 is "Radiant Orchid."
Unlike 2013's color — the vibrant, in-your-face, slightly loud Emerald, Radiant Orchid is rather quiet, very elegant, sort of soft and pretty. It would look nice on a bedroom wall, as a silk dress or a cashmere sweater.
According to the folks at Pantone:
Radiant Orchid blooms with confidence and magical warmth that intrigues the eye and sparks the imagination. It is an expressive, creative and embracing purple—one that draws you in with its beguiling charm. A captivating harmony of fuchsia, purple and pink undertones, Radiant Orchid emanates great joy, love and health.
Not to mention more flattering to skin tones than green.