It's obviously no secret that there is a huge gender gap (in general but also) in how we respond to what celebrities wear. Women's appearances are always subject to critique while men's wardrobes are hardly judged in comparison. One TV show host decided to test that double standard by wearing the same knock-off Burberry suit for a year straight. Not surprisingly, no one said a damn thing.
Karl Stefanovic is an Australian TV personality, co-host of Aussie morning news show Today. His co-presenter Lisa Wilkinson constantly faces criticism and generally unsolicited fashion advice from viewers. Frustrated with this, Stefanovic decided he was going to try a little experiment. For one year, save a couple instances, he wore the same exact cheap suit (with a different shirt and tie) just to see if anyone would say anything. Via Sydney Morning Herald:
"No one has noticed; no one gives a shit," Stefanovic tells Fairfax Media. "But women, they wear the wrong colour and they get pulled up. They say the wrong thing and there's thousands of tweets written about them.

"Women are judged much more harshly and keenly for what they do, what they say and what they wear."
"I've worn the same suit on air for a year – except for a couple of times because of circumstance – to make a point.

"I'm judged on my interviews, my appalling sense of humour – on how I do my job, basically. Whereas women are quite often judged on what they're wearing or how their hair is ... that's [what I wanted to test]."
Only his cohost Lisa Wilkinson and another Today member knew about his experiment. As hilarious and interesting as this is, he simply proved something we all already know, the double standard women deal with on a day-to-day basis.
Here's hoping he washed that suit at least semi-regularly.
Image via Getty.
G/O Media may get a commission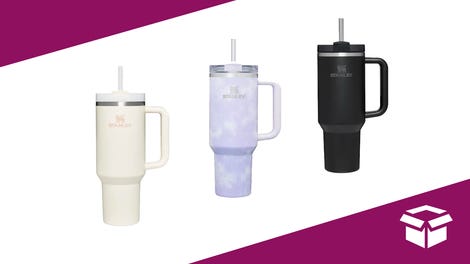 Up to 45% off
Stanley Cup Sale