The Travis County Republican Party has just elected a new chairman, a guy named Robert Morrow. Travis County, which includes the city of Austin, is one of the largest counties in Texas, and Morrow—well, he seems like a hell of a representative for such an important, highly public position, which is why his own party is frantically trying to get him removed.
The Texas Tribune reports that Morrow won his seat Tuesday night with 54 percent of the vote, but many people weren't happy, including vice chair Matt Mackowiak, whom the Tribune describes as "apoplectic" over the appointment:
Mackowiak, a Republican strategist, immediately announced over social media that he would do everything in his power to remove Morrow from office.

"We will explore every single option that exists, whether it be persuading him to resign, trying to force him to resign, constraining his power, removing his ability to spend money or resisting any attempt for him to access data or our social media account," Mackowiak told the Tribune. "I'm treating this as a coup and as a hostile takeover."
Why's everyone so upset, you ask? Possibly because Morrow, a blogger and author, of sorts, is also an enthusiastic social media user with many interesting theories. Chief among them: Karl Rove is gay, Marco Rubio is gay, and Hillary Clinton is extra-gay—or "an angry bull dyke," as Morrow puts it.
Let's just take a second to revisit some of the things that happened in the last 24 hours on Morrow's Twitter feed:
G/O Media may get a commission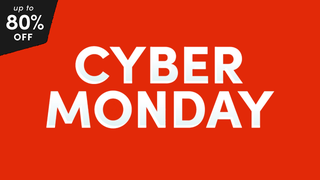 up to 80% off
Wayfair - Cyber Monday
Morrow, as you can see, is a frequent flogger of a book he wrote with noted racist Roger Stone, who was recently dumped from being a CNN contributor due to his exceedingly vile views. He is also, he told the Tribune, not stepping down from his new job.
"Tell them they can go fuck themselves," he instructed the publication, re: his critics.
Anyway, Morrow is vowing extensively and colorfully on Twitter that he will not back down. He's also not deleting any of his old tweets, because why would he?
Here's an appearance from a few years back that Morrow made on InfoWars with noted sane person Alex Jones, wherein he claimed that Rick Perry has sex with strippers and "high-end escorts" in orgy situations on cocaine.
---
Contact the author at anna.merlan@jezebel.com.
Public PGP key
PGP fingerprint: 67B5 5767 9D6F 652E 8EFD 76F5 3CF0 DAF2 79E5 1FB6
Screengrab via YouTube/NWOTaser, Big Time Small-Time Dicks logo via Bobby Finger