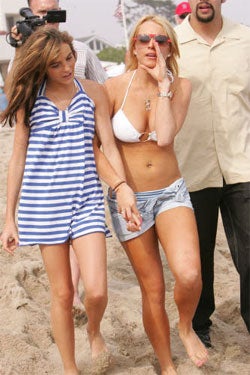 Muffin top: It's what separates us from the animals! According to a groundbreaking story in this morning's New York Times:
Indeed, evolutionary biologists have proposed that our relative plumpness compared with our closest nonhuman kin, the chimpanzee, may help explain our relative braininess.
Oh, think of the implications! Then alongside that piece, another piece suggests that our evolution as a species is evident in "middle-class values" like an appreciation of nonviolence and a willingness to save money. By George, I think they're trying to tell us something!
Where you'll find irrational violence, chronic money wasting, and a deterioration of body fat you'll find the devolution of the human species. It's called Club Hyde, and we're just hoping one celebuspawn manages to make it out alive to furnish the coming generations with gossip.
Our Fat Is Doing Us A Favor [New York Times]
A Theory Of Affluence [New York Times]