A man in New York who spent five months at Rikers Island says he had no idea he could have posted $2 bail to be released.
Aitabdel Salem, 41, from Queens, was arrested in November 2014, on charges of assaulting a NYPD officer after he allegedly stole a coat from a Zara in Manhattan. The original bail amount was $25,000.
Prosecutors failed to indict him, however, and a judge ordered Salem's release. But Salem reportedly wasn't informed about the release, and this is where the confusion comes in, according to one of Salem's lawyers, Glenn Hardy.
Salem had $1 bails pending on a pair of separate minor offenses (tampering and mischief). The New York Daily News explains:
Judges sometimes set a dollar bail on a defendant's subsequent charges if they believe the person's existing bail is sufficient or if the defendant is ineligible for release for another reason, like an immigration hold.
Salem was left with just the dollar bail holding him in — but the fluke was not revealed to the Algerian native until several months later, his lawyers say.
G/O Media may get a commission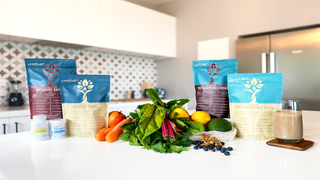 Hardy blames Salem's original legal team, the non-profit Legal Aid Society, for not making their client aware of bail details and court appearances. "In this situation, his attorney waived his appearance, but then didn't tell him what was going on," Hardy told People.

When Salem found out his actual $2 bail amount (reportedly by asking a C.O.), he was released in April. To make the matter worse, though, Salem then missed his court arraignment on the Zara arrest in May—his lawyers say that the letter with the arraignment date was returned to sender—and was subsequently hit with a bail jumping charge. He was acquitted on that last week. Still, according to the NY Daily News:
Salem remains locked up because his bail in the Zara case was raised to $30,000 after he missed his court date. He also faces tampering and mischief charges for disabling the cash slot of a MetroCard machine twice at the 116th St. and Frederick Douglass Blvd. subway station in 2014.
If this all still sounds perplexing, then imagine Salem's confusion. Hardy told People they're looking into a lawsuit against the Legal Aid Society for alleged negligence. LAS issued a statement shifting responsibility to the DA.
"The real issue, and one that should be of great concern to all of us, is why the DA chose to prosecute this man and waste juror time and taxpayer money on a case where they knew they had no evidence," the statement reads. "Clearly, that is what the jury based their acquittal on. While we cannot comment on an client's specific case there are many reasons a person is held in on a dollar bail."
---
Image via NY Daily News