A New York hospital will pay a $2.2 million fine to the federal government after allowing the ABC reality series NY Med to film two critically injured patients without their consent. One man, Mark Chanko, died in the emergency room in 2011 after being hit by a sanitation truck; his wife was unaware his attempted rescue had been filmed until she saw it on TV.
The New York Times reports that New York Presbyterian Hospital will pay a $2.2 million fine levied by the Office for Civil Rights within the Department of Health and Human Services. Besides a fine, HHS announced that the hospital will be monitored for two years.
The agency said allowing the crews to film was a "blatant" violation of federal patient privacy laws, giving ABC's film crews "virtually unfettered access to its health care facility" and creating an environment where patients' private health information "could not be protected from impermissible disclosure to the ABC film crew and staff."
The HHS also "clarified" the obvious in their agreement with Presbyterian, stipulating that film crews have to get permission from every patient in the area where they're filming. As the NYT's Charles Ornstein points out, that could effectively crater most ER shows, where film crews typically get footage of emergencies and traumas in progress, then get consent from the patients to air them after the fact.
Anita Chanko told ProPublica her family never gave permission for her husband's treatment to be filmed. She found out it had been sixteen months after his death, while she was watching T.V. and, horribly, happened upon the footage of his final moments. First, she recognized the doctor who treated her husband. Then, she said:
"And then I see, even with the blurred picture, you could tell it was him," she said. "You could hear his speech pattern. I hear my husband say, 'Does my wife know I'm here?'."

There was no doubt in her mind: The blurred-out man moaning in pain was her husband of almost 46 years, the Korean War veteran she met in a support group for parents without partners.

"I hear them saying his blood pressure is falling. I hear them getting out the paddles and then I hear them saying, 'OK, are you ready to pronounce him?'."

She clenched her fists so tightly that "the palms of my hands almost looked like stigmata" and her mouth got so dry that her tongue stuck to the roof "as if I had just eaten a whole jar of peanut butter."
G/O Media may get a commission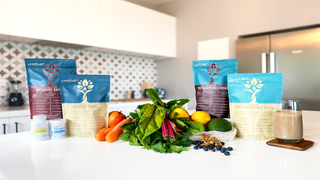 The Chanko's son Kenneth filed a complaint in 2013 with a raft of agencies: the hospital themselves, the New York State Department of Health, ABC, a hospital accrediting group, and HHS. He said the show had caused him agonizing emotional distress:
"I had to unnecessarily relive my father's death at your hospital a second time, while knowing that the public at large was able to — and continues to be able to — watch my father's passing, for the purposes of what can only be described as drive-by voyeuristic 'entertainment.'"
In 2013, the hospital was cited by the state Department of Health. A lawsuit the Chankos filed in 2015 was revived by a state appellate court this year; it's ongoing, and names both the hospital and its former chief surgical resident Sebastian Schubl as defendants. A promo for the show depicts Schubl as a real-life McDreamy, with a nurse declaring that he is "so hot" and "a perfect 10:"
Medical reality shows have been a TV staple since Trauma: Life in the E.R. first aired on TLC in 1997. But NY Med, which premiered in 2012, has been particularly popular, with Dr. Mehmet Oz appearing regularly to remind us that despite his affinity for incredibly questionable "treatments," he is a real doctor.
The agreement published by the HHS says that besides Mark Chanko, NY Med also filmed a patient in "significant distress," even after "a medical professional urged the crew to stop."
ABC has removed footage of Chanko's death from future re-runs and it doesn't appear on DVDs, not that'll be the slightest comfort to his widow.
---
Dr. Sebastian Schubl. Screenshot via NY Med/ABC