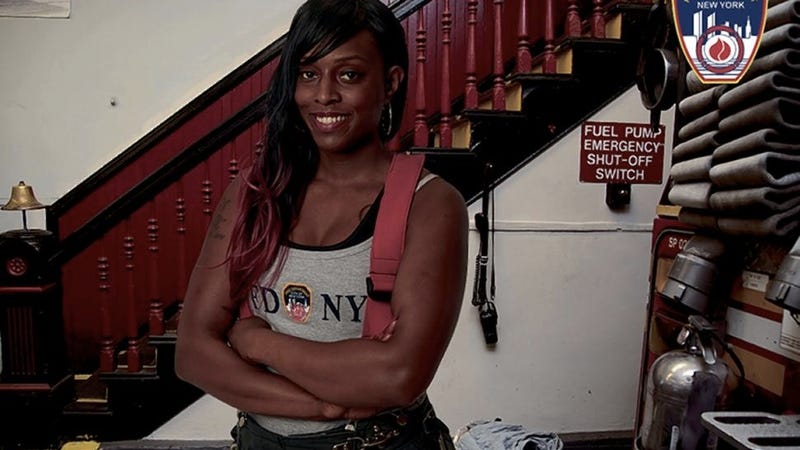 Carelessly knock those candles over, ladies: FDNY's 2015 Calendar of Heroes has arrived. Is it getting hot in here or is it just my embarrassment over opening a post with a tired cliche?
Danae Mines is one of only 41 female firefighters in New York City, and with the debut of the department's newest annual charity beefcake calendar, she has become the first woman ever to grace its pages (she's also the only one in the calendar wearing a shirt). Mines has served as a firefighter for 11 years.
According to the New York Daily News, not only does she have Michelle Obama amazing arms, she's also really into being a role model for little girls who want to do what she does. "I wanted my picture in the calendar so that young girls and young women can see me and know that they can do this job."
Bad ass.
All proceeds from the calendar go to support fire education. And, uh, satisfying fireman-based jill-off sessions.