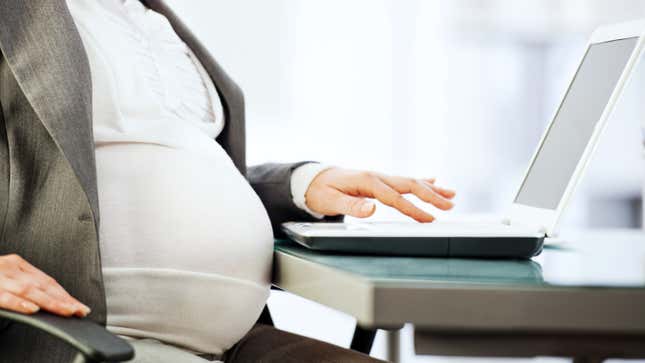 Something fun to worry about, amid our ongoing cavalcade of horrors: the prospect of the Trump administration making it easier to discriminate against those who are pregnant and also unmarried, under the guise of "religious freedom."
Ana Gasteyer Satirizes the Girl Boss in 'American Auto'
Over at Mother Jones, Abigail Weinberg has a piece about a rule newly proposed by Trump's Department of Labor, supposedly to "clarify the scope and application of the religious exemption" to the Equal Opportunity Clause. "The proposed rule ensures that conscience and religious freedom are given the broadest protection permitted by law," said press release by the department, ominously. This is bad news for a wide array of marginalized workers, particularly people who are LGBTQ.
Another implication is that it threatens to cast unmarried pregnant people into a netherland of legal uncertainty, the absolute last place they want to be. Weinberg spoke to Leila Abolfazli, director of federal reproductive rights for the National Women's Law Center:
Abolfazli adds that the proposal is particularly insidious as it would allow employers to use their religious beliefs to engage in hiring practices that would otherwise be banned as sex-based discrimination. This could be used to target pregnant women who are not married, as employers could claim sex out of wedlock violates their religion. The ACLU tells Mother Jones that there were four court cases pending as of March 2019 in which churches and Christian schools terminated workers who were pregnant and unmarried.
G/O Media may get a commission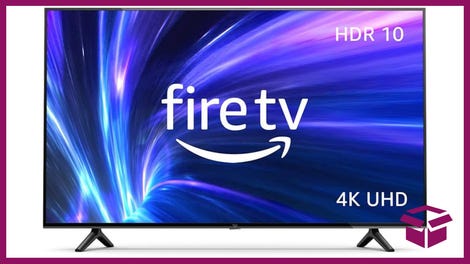 42% Off
Amazon Fire TV 50" 4K Smart TV
Also, more organizations would count as "religious organizations":
The new rule would also expand what counts as a "religious organization," according to Ashley Westby, program manager at the National Employment Lawyers Association. "It means that religious organizations aren't necessarily just an organization that is a church or a Christian college or a mosque or things of that nature, but any kind of an organization that says on its face that they are doing what they are doing because of their religion," Westby says. Essentially, any company that claims to espouse religious beliefs, even if they aren't core to its business, would be covered by the new rule.
Great.