A team of bioengineers have developed a dissolvable "tampon" that delivers medication that prevents HIV minutes before having sex. Currently in clinical trials, the hope is that the product will eventually allow us all to raw dog it.
In a study published in the journal Antimicrobial Agents and Chemotherapy, researchers from the University of Washington explain how the "tampon"—which also could be used to prevent pregnancy or other STDs like herpes—works. Via the Huffington Post:
[R]esearchers combined silky, electrically spun fibers with maraviroc — a drug currently approved to help treat HIV infections that may also prevent healthy people from acquiring the virus. Within minutes of coming into contact with moisture, the fibers dissolve, releasing a high dose of the medication.
"We envision a product that could dissolve, pretty much instantaneously, into a gel and then spread around the vagina during sex," said Cameron Ball, lead author on the paper and a doctoral student in bioengineering with the University of Washington.
But it will be a while before you're able to pick up your Aids tampons at CVS. Bell estimates that it'll be about 10 years before the product is available for sale.
G/O Media may get a commission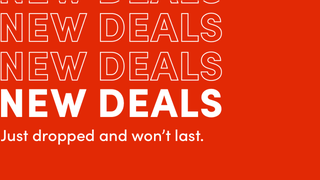 Up to 70% off
Wayfair - Cyber Week Deals
Image via Shutterstock