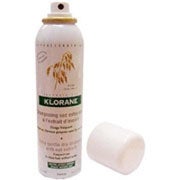 Sometimes we think about the legacy left by the iconic Sassy Magazine. By which we mean, we think (in no particular order), about Sassy founding editor Jane Pratt's eponymous Jane Magazine; the post Jane-Jane pimping out of 30-year-old virginSarah Dimuro; Pratt losing her lesbian virginity to Drew Barrymore; former Sassy intern Chloe Sevigny losing her onscreen BJ virginity to Vincent Gallo; Vincent Gallo hanging out (avuncularly? lecherously? yes!) with Jane pinup and latter-day Chloe-type "It girl" Cory Kennedy. At which point we wonder if Sassy's can be reduced to an orgy of D-list celebs too busy not-quite-penetrating one another to wash their hair.
Thank goodness, then, for Kim France, the onetime Sassy editor who became the founding editor of Lucky, which quickly became one of the most commercially-successful magazine launches of the past decade by foregoing, you know, content to focus on showing Sassy readers of yore how to spend their dubiously-gotten gains. The just-launched Lucky blog StyleByte is no exception to this surefire formula: Today, senior editor Emily Hsieh gives an overpriced French "dry shampoo" rave reviews based on an office drive-by on the part of her colleague, associate fashion editor Ann Brady.
Seeing her hair was all I needed to convince me—although she claimed she hadn't washed it in 2 days, it looked as full and shiny as could be.
So wait, two one-night-stands in a row!? That's so...Jane!
Lucky Style Blog [Lucky]

Related: Kim France, How Did We Get Here? [RedInked]

Related: Today's Tip: Baby Powder Your Hair [FabSugar]