Kentucky Gov. Matt Bevin, who declared 2017 the "Year of the Bible," has signed a religious freedom law that effectively allows public school student groups to discriminate against lesbian, gay, and transgender people, and other minority students. It also allows teachers to use the Bible as an educational text.
Recent Video
This browser does not support the video element.
The law, SB17, allows students to express religious and political views in homework and class projects "free from discrimination or penalty," distribute political and religious literature, and wear religious items and symbols. It also states that no "recognized or religious political student organization is hindered or discriminated against" in its "determination that only persons committed to its mission should conduct these activities." That means that if student groups want to discriminate against other students, including LGBT classmates, and cite their own religion as justification, it's allowed.
"Governor Bevin's shameful decision to sign this discriminatory bill into law jeopardizes non-discrimination policies at public high schools, colleges, and universities," said Human Rights Campaign Legal Director Sarah Warbelow in a press release. "No student should fear being excluded from a school club or participating in a school activity because they are LGBTQ. While of course private groups should have the freedom to express religious viewpoints, they should not be able to unfairly discriminate with taxpayer funds."
G/O Media may get a commission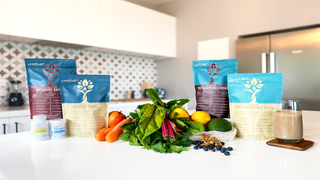 Though the legislation purportedly protects expression of all religious beliefs, it explicitly favors Christianity by saying that teachers can use "the Bible" as text in lessons on history, literature, or religion and requires after-school access for Bible readings. It does not reference texts from any of the world's other major religions.
Sen. Albert Robinson introduced SB 17 after Johnson County Schools cut a Bible verse from a production of A Charlie Brown Christmas in 2015. The AP reports that supporters of SB 17 were also concerned about high schools facing lawsuits for praying before football games.
"We know that the Muslims already they can freely express [their beliefs]," Robinson told Lexington NPR station WUKY in February. Though Muslims are experiencing a spike in hate crimes, discrimination, and are targeted by the Trump Administration's immigration ban, Robinson believes it is Christians who are under threat. "They have that constitutional right. They should be able to do that, but we Christians, we're the ones that have been persecuted and to the point we'll be prosecuted if we didn't keep our mouth shut."